Discover more from Steady Beats | Matt Tillotson
At midlife, big change happens with small and steady beats.
Over 2,000 subscribers
Hi, I'm Matt Tillotson and this is Matt's Mix Tape, a weekly Mix of ideas on writing, content strategy, and personal tech for the Creator Age.
This week's Mix:
Punching creative resistance in the face

Newsjacking your way to 1.5 million views for $25

Good design is good discipline

Apple upending the newsletter industry

This week's Florida photo
Matt's Mix Tape #96 logo:
This week's logo is based on Van Halen's "The Best of Both Worlds," a double greatest hits album released in 2004. The album art is inspired by Eddie Van Halen's guitar, which Eddie created himself and named the Frankenstrat.
Sadly, Eddie died last October. But for a fun Van Halen fix, don't miss Joe Rogan's 3.5 hour interview with David Lee Roth, who, as always, is pure entertainment.
---
Punching creative resistance in the face
I didn't want to create it.
I certainly didn't want to publish it.
But it's done: my first video for Ali Abdal's Part-Time YouTuber course. Because it's the first one, it's not great. (As is the case with any version 1.0 we make.)
But the point is to create and share anyway.
I chose to talk about creative resistance, because I was certainly feeling it.
Every time I share the video, my critical inner voice gets a little quieter. Every step forward steals a little more of the resistor's power.
---
Newsjacking your way to 1.5 million views for $25
Apple employees will return to the office part-time in September, and some are not happy about it.
Pieter Levels is a writer and entrepreneur whose mission is to promote the freedom of global movement enabled by remote work.
To promote his remote work website, Levels took out a billboard near Apple headquarters.
And then Levels took that billboard global: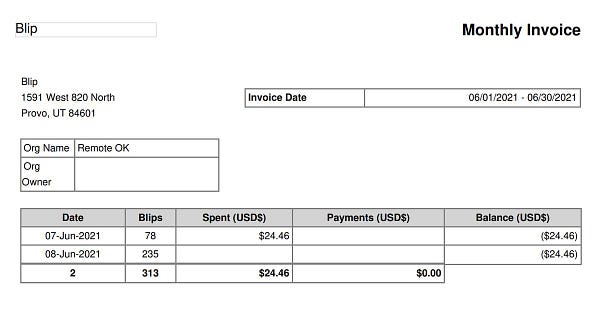 I just bought my first billboard in front of Apple's headquarters https://t.co/XQ2V1a0f1N
This is called newsjacking: a smart way to create your own buzz by riding along on an existing news story.
By sharing his billboard on Twitter, Levels spent $25 and generated 1.5 million Twitter views to promote his mission. Brilliant!
---
Good design is disciplined
Nate Kadlac is one of the most insightful and generous people I've ever met. So when Cohort Two of his Approachable Design course opened up, it was a no-brainer to join.
When I think of design, I think of colors and logos and layouts. The stuff of marketing. But great design is so much more.
Thirty years ago, Mike Markkula, an early Apple investor and employee, wrote a one-page memo entitled "The Apple Marketing Philosophy":
Markkula wrote his principles in a one-page paper titled "The Apple Marketing Philosophy" that stressed three points. The first was empathy, an intimate connection with the feelings of the customer: "We will truly understand their needs better than any other company." The second was focus: "In order to do a good job of those things that we decide to do, we must eliminate all of the unimportant opportunities." The third and equally important principle, awkwardly named, was impute. It emphasized that people form an opinion about a company or product based on the signals that it conveys. "People DO judge a book by its cover," he wrote. "We may have the best product, the highest quality, the most useful software, etc; if we present them in a slipshod manner, they will be perceived as slipshod; it we present them in a creative, professional manner, we will impute the desired qualities."
Markkula's philosophies guide Apple to this day.
And speaking of Apple design:
Apple design is more about focus and discipline than minimalism.
Like great writing, design is born of inward ideas but requires thoughtful choices to create the desired impression, utility, and emotional impact.
---
Apple upending the newsletter space
Apple's upcoming iOS 15 (and iPadOS 15) will block digital email pixels that tell senders when a recipient opens an email.
Open rates are a key measurable in the email marketing and newsletter space. Apple's move will likely destroy the reliability of the metric:
The decision is made all the more significant when you take into account Apple's stranglehold on the email ecosystem. Between the iPhone and Apple Mail apps, more than 60 per cent of all email accounts are opened in a piece of software controlled by Apple.
Marketers and creators must adjust:
"The newsletter industry ought to say: 'We assumed we'd get away with it forever, and now a new reality has to happen.' They'll see the sky isn't falling," says David Heinemeier Hansson, the creator of HEY, an email client which outlawed pixels before Apple made its move. "You can get at analytics from other ways, such as ad tracking of clicks, and you can publish the rates of success for these campaigns.
Affiliate marketing, which provides a tighter link to revenue generated by content (when tracked by unique URL or promo code) won't be disrupted by Apple's privacy efforts. Already popular, affiliate marketing may see even greater growth as Apple's privacy initiatives thwart other digital tracking efforts.
In any case, marketers will adjust and marketing will go on:
Just as the past has thrown hurdles at advertisers, the future will provide them with opportunities to move forward in whatever the "new world" might bring.
---
This week's Florida photo
This was taken during a recent hike at Little Manatee State Park.
---
We've passed 400 subscribers!
I'm grateful you take a few minutes to read my ramblings each week.
If you know someone else who might enjoy Matt's Mix Tape, please share it.
And if you have questions, comments, or open rebuttals, (or just want to say hi) please hit reply.