Discover more from Steady Beats | Matt Tillotson
At midlife, big change happens with small and steady beats.
Over 2,000 subscribers
The Mix Tape, Vol. 11

Volume 11!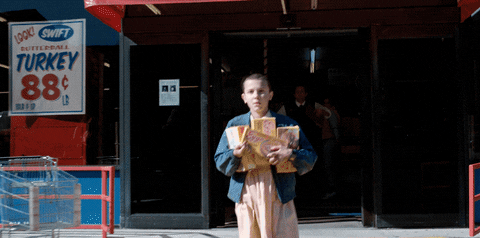 No, not that Eleven (though she's free to read this volume, too). Let's gather our Eggos and march into this week's edition.
---
Amazon enters the home buyer's market with Realogy
Having worked with Realogy (parent company of Century 21, ERA, Coldwell Banker, and other brokerage brands) for years, and having given Amazon far too many of my personal dollars and doorstep space, I find this new partnership fascinating:
Amazon.com Inc. is partnering with Realogy Holdings Corp. to funnel potential buyers to the brokerage company's agents. Clients who go on to purchase a home will receive up to $5,000 in products and services from Amazon, giving the company a way to market things it already sells — handyman services, smart-home gadgets, furniture — to people who are likely to need them.

[…]

The program, called TurnKey, could generate new leads for Realogy, helping the company recruit and retain agents, and allowing the brokerage to command a higher share of agent commissions, analysts at PiperJaffrey wrote in a note. "The magnitude of those benefits will depend on the amount of marketing put forward to drive awareness," the analysts said.
Some thoughts:
Movers hemorrhage cash. It makes total sense for Amazon to identify and market to movers. People spend an insane amount of money when they move. According to the National Association of Home Builders, home buyers spend $3,600-$4,900 more in the first year after buying a home than a non-mover.

"Smart-home" leverage. Today it's a two-horse race between Google and Amazon to see who gets to listen in on your private conversations—errrrr, offer home automation services—and this program incents home buyers to move down the Amazon Home path.

Should real estate agents be nervous? When Amazon "partners" with someone, it often stays in just long enough to create what it needs on its own. Ask FedEx, which is ending its partnership with Amazon after realizing they are now competitors. Some see Amazon's first foray into the home market as more evidence wealth is being transferred from real estate agents to tech shareholders.

Brokers are the ones who should worry. Zillow and similar online services are the new disseminators of leads, and brokers will have increasing trouble offering value—and taking a sizable transactional cut—from agents who have new-age partners that offer leads, marketing support, and technology platform services, like CRMs.

Realogy controls the lead flow—for now. Today, this is a nice differentiator for Realogy and its family of brands. But someday, Amazon could create its own broker-agnostic program, vetting and working directly with agents—or become the broker itself.

Amazon Moving? With a burgeoning logistics network, who's to say Amazon couldn't offer doorstep-to-doorstep moving services to TurnKey customers? Imagine a giant drone flying off with grandmother's armoire. The 21st century could be glorious.

Will this partnership work? Like any partnership, it's in the execution. Amazon has massive resources, but is this program important enough to command management attention and marketing dollars? We will see.
Good real estate agents should be happy to have more companies focused on lead generation. Home buying and selling still requires lots of hand-to-hand combat that won't be fully automated anytime soon. Agents aren't going anywhere.
Finally, there's no reason for a technology and logistics behemoth like Amazon to sit on the sidelines of a market flush with opportunity and eager for improved customer experiences—even if the real estate play never becomes mission-critical.
---
Is your brand image cratering? Just saddle all your subsidiaries with it!
Facebook doing more Facebook things:
Just how uncool can Facebook make Instagram and WhatsApp? If exerting more influence over the direction of both apps by installing Facebook executives wasn't enough, now the social network giant is going to add "Facebook" to their names. Instagram will soon become "Instagram from Facebook" and WhatsApp will turn into "WhatsApp from Facebook."
It's cliche to say Silicon Valley operates in a bubble. But Facebook seems clueless to the reputational and regulatory challenges it faces. It's not only doubling-down on its unpopular brand, but also communicating expanded market reach at a time many are questioning the power of tech giants.
---
Aspirational marketing still works
It's a noisy, negative world out there online, and all that volume and vitriol makes it hard for marketers to gain attention and reach potential customers.
Some brands try snark. The fast food chains are great at this on Twitter.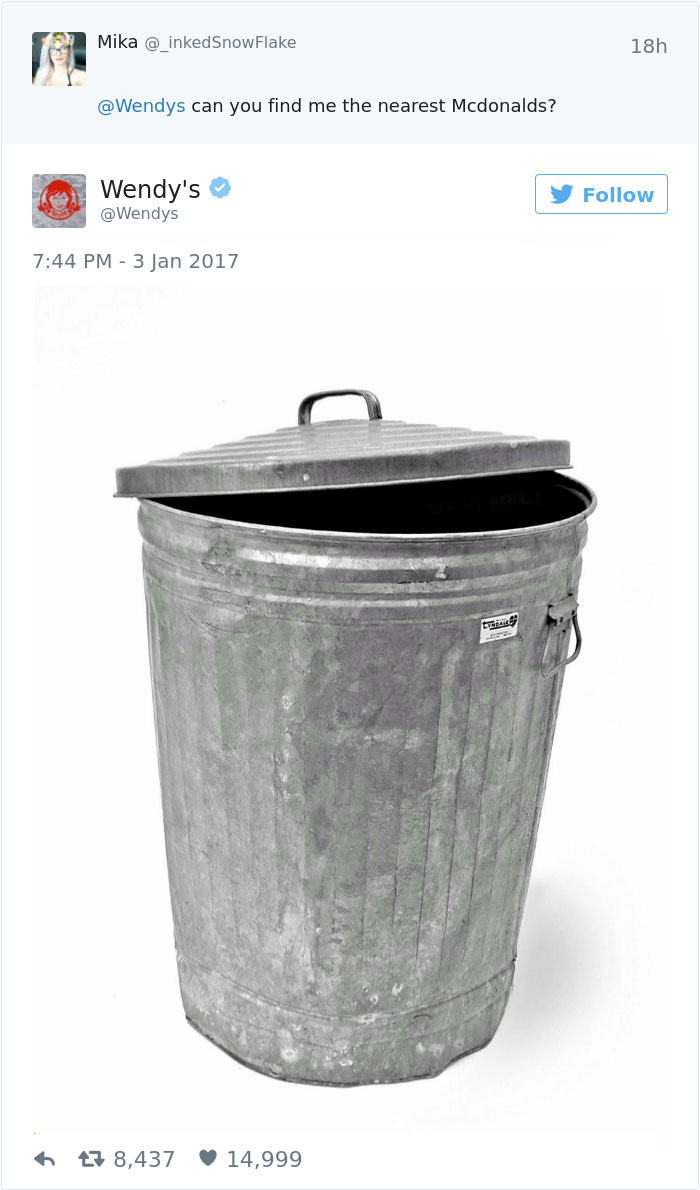 Some brands align themselves with social movements. Gillette tried this, with its #metoo ad campaign. It can work—or it can backfire.
But what about cutting through noise with an aspirational message?
I'm not talking about building an "aspirational brand" — a brand people want to own because of the social signals it sends, but is out of reach to most consumers (Porsche, for example) — but building a brand around aspirations people have for themselves: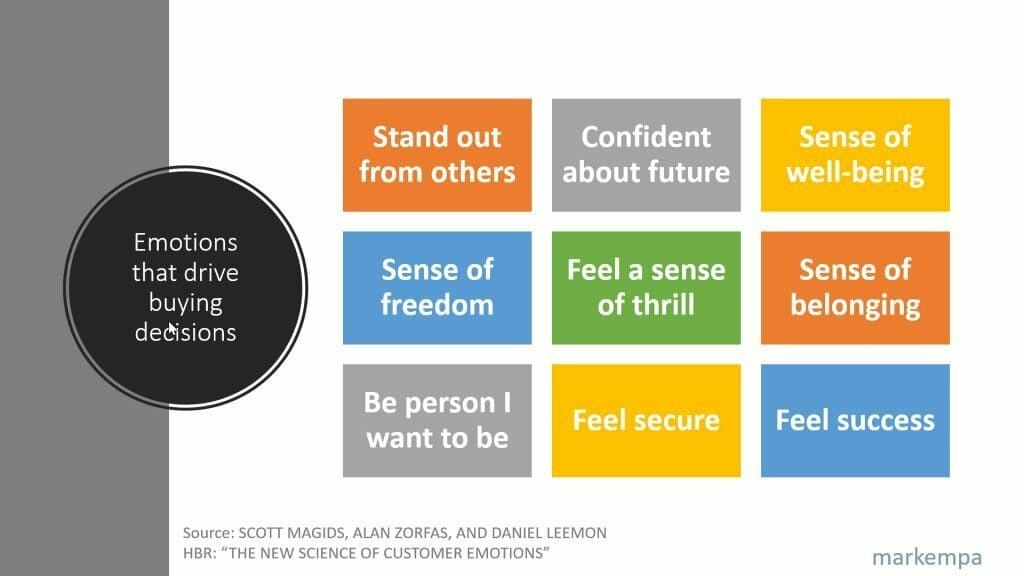 Help your customers achieve these feelings, starting with your marketing message, and use social proof to show you can deliver the goods. This works for both B2B and B2C (and/or DTC—direct to consumer—as is the phrase these days.)
We attract more bees with honey, as they say. Especially when everyone else is leading with the stinger.
---
Flying off the handle
This list — The Best and Worst Airports of 2019 — is fun.
It's also terrible.
Have those compiling this list ever flown anywhere? Sent a paper airplane across a room, even? I wonder.
Here's the "Top 50":

I have … points of contention:
Tampa, at #24, is ridiculous. Clean, airy, wide concourses, good restaurants. TIA is great. That rating is nuts, but not as nuts as …

Las Vegas at #23, above Tampa. Stepping into McCarren International is to step into modern design and amenities, if the year is 1974. And the air is heavy with regret and dehydration: no airport features more cranky, broke, and hungover passengers. It's the morning after scene from "The Hangover," on a permanent loop.

Reagan International looks like it was built by Soviet engineers in the 1960s. Just drabness and concrete everywhere. Chernobyl, but without the radiation (presumably).

Atlanta at #4? Yes, lots of food options. And kajillions of fellow passengers, jousting and jostling in the jam-packed, hot, loud, and narrow concourses.

Detroit's #47 is also an abomination. Yes, it's main terminal is longer than an average line at the DMV. And I guess it snows a lot and screws up flight schedules. But do these people remember the OLD Metro Airport? That airport would land at #283 on a top-50 list.

Dallas Love at 37 and Dallas-Fort Worth at 11? Have they ever waited for that slow, rickety train at DFW at 2 AM to take them 4.3 miles to another terminal? The one where you're sure an average wind from the Texas plains will blow you off the tracks? Meanwhile, Dallas Love has been through a complete facelift, and although it's busy, it's roomy and bright with interesting food options and good tacos.

I can't argue with #50, though New Orleans International can give Chicago Midway a run for its money.
---
This Life
Believe it or not, there's still actual new rock music being made, and some of it is good. Vampire Weekend has my favorite rock song of the year so far, and it's called This Life:
---
Thanks for reading! See you next week.