Discover more from Steady Beats | Matt Tillotson
At midlife, big change happens with small and steady beats.
Over 2,000 subscribers
The Mix Tape, Vol. 12
We're up to Volume Twelve.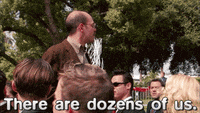 With many more to come. Dozens, even!
---
The era of deep fakes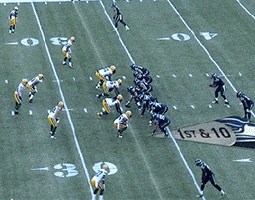 No, not that kind of fake. I'm talking about a tech-fake.
As if we weren't having enough trouble understanding and believing each other online, we are now in the "deep-fake" era—a time where video can be altered beyond our ability to discern what's real and what isn't.
Check out this video of Bill Hader as he impersonates Tom Cruise and Seth Rogen (the fun starts at about the 55-second mark):
Wild.
What could possibly go wrong with this technology? I can think of about one hundred things, ranging from teen bullying on steroids to the outbreak of war.
---
Returning home, more than 50 years later
From Love Field, in Dallas: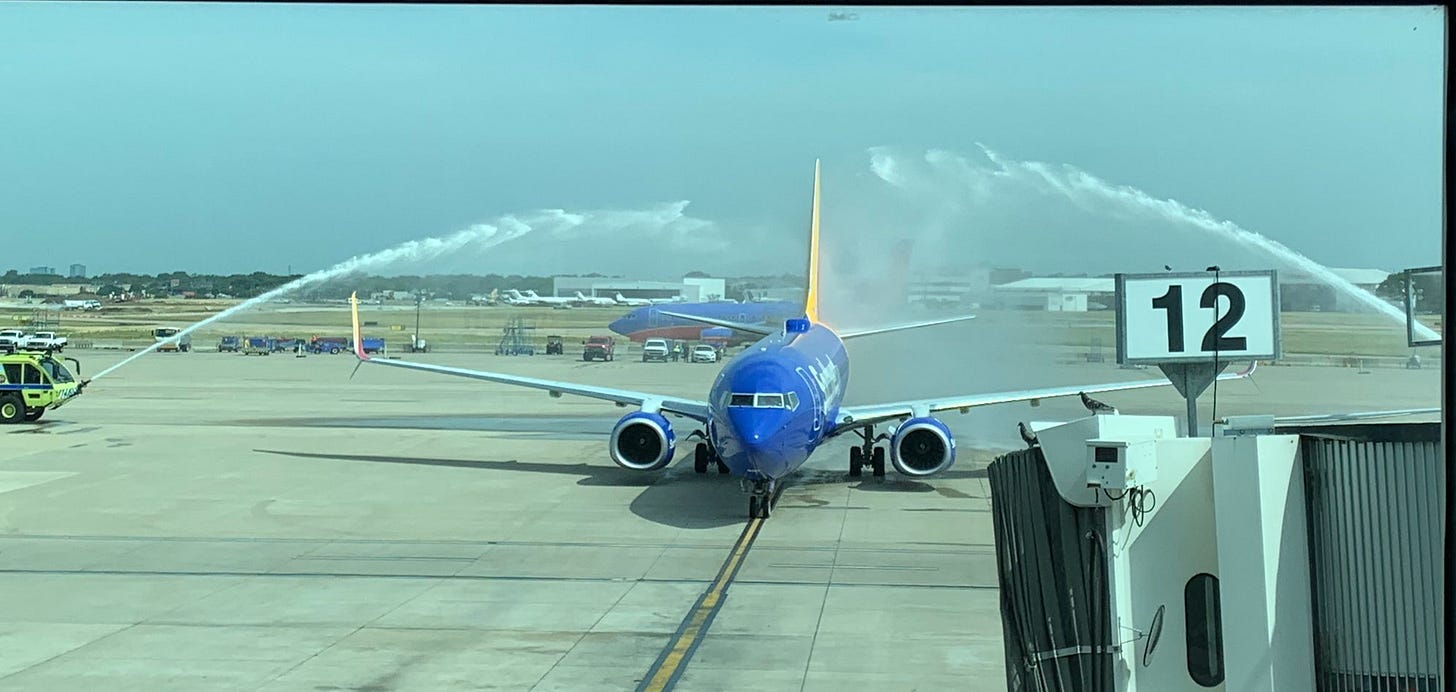 ---
A Noble effort to save a bookstore chain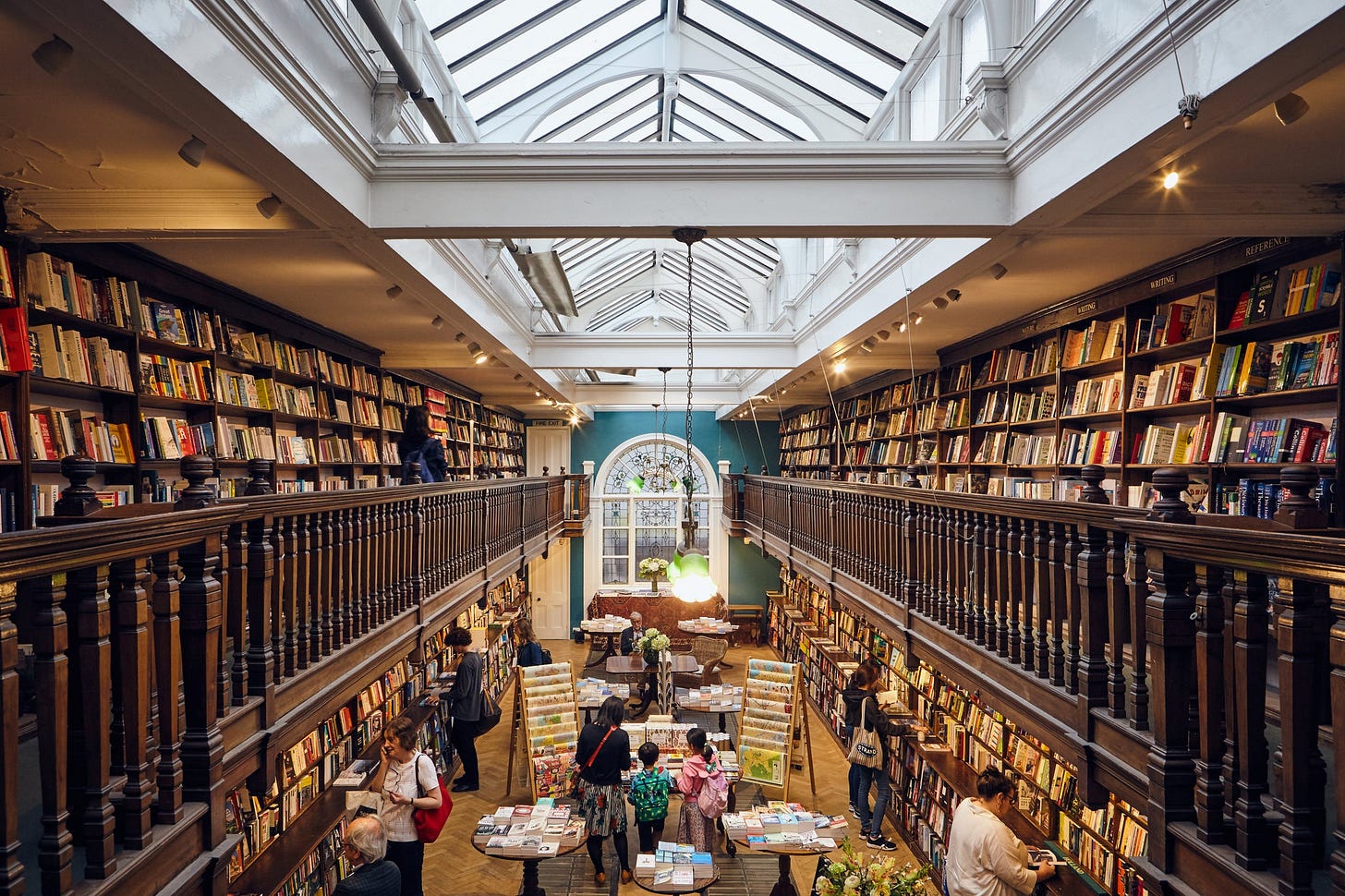 We assume book stores are doomed, right?
Book stores are victims of changing consumer preferences and the ruthless efficiencies of Amazon's logistical network and recommendation algorithm.
But maybe not.
James Daunt pulled the British bookstore chain Waterstones back from the brink of bankruptcy in 2011, returning it to profitability. Now Daunt will try to do the same with Barnes & Noble:
The changes have filled Waterstones' 289 shops, mostly in Britain, with books that customers actually want to buy, as opposed to the ones that publishers are eager to sell. And store managers have been given plenty of leeway to transform their shops into places that feel personally curated and decidedly uncorporate.

"He's essentially created a series of independent bookstores," said Tom Weldon, the chief executive of Penguin Random House Books U.K., "with the buying power of a chain."
Daunt will assume the CEO as a new investment group takes control.
He has said little about his plans, but his playbook at Waterstones offers clues about what's coming. His guiding assumption is that the only point of a bookstore is to provide a rich experience in contrast to a quick online transaction. And for now, the experience at Barnes & Noble isn't good enough.

"Frankly, at the moment you want to love Barnes & Noble, but when you leave the store you feel mildly betrayed," Mr. Daunt said over lunch at a Japanese restaurant near his office in Piccadilly Circus. "Not massively, but mildly. It's a bit ugly — there's piles of crap around the place. It all feels a bit unloved, the booksellers look a bit miserable, it's all a bit run down.

"And every year, fewer people come in, or people come in less often. That has to turn around. Otherwise …"
Daunt's formula focuses on the inherent advantages of physical bookstores—the shopping experience and human connection and recommendations—and an alternate cost model with publishers that swaps out a co-op system for standardized book discounts.
Retailers are adjusting to Amazon by treating physical stores as strategic assets and not cost centers. Amazon itself is experimenting with its own brick-and-mortar locations (and acquired Whole Foods).
I hope it works. I still hate seeing an empty Borders store.
---
Nike subscript-run
Nike will experiment with a subscription service for kids' shoes:
Parents will have the option to order shoes for sizes 4C to 7Y (for kids aged roughly two to 10) on a monthly, bimonthly or quarterly basis, costing $50, $30 or $20 per month respectively. Kids' sneakers typically retail for $60, so monthly subscribers will save about $10 a pair. You can alter the frequency of deliveries or pause your plan as you see fit.

Focusing on children for this plan is a smart idea. Kids can outgrow (or ruin) shoes quickly, so having a pair drop into one's mailbox every so often could help parents save time and money, if they opt for the monthly option in particular.
Predictable and repeatable revenue is the holy grail, after all. And of course, the model creates brand lock-in. A mom would be mostly impervious to a kids' shoe sale, for example, if she's shelling out for a monthly shoe plan.
Nike may expand this to runners as well—and why couldn't they bundle Nike clothing, or even memberships with fitness centers via partnerships?
Hmm. More on that below.
---
Even better than the subscription?
So we know subscription services are great for businesses because of predictable and recurring revenue.
What's even better? The "rundle:"
When it comes to poorly branded concepts in business, the "rundle" is high on the list. It's the brainchild of the very outspoken NYU professor, L2 founder, serial podcaster, and occasionally irreverent Scott Galloway. Even Galloway admits the slightly-crude-sounding concept deserves a more finessed name

[…]

The rise of the rundle is the result of two well-established business trends: the recurring-revenue subscription model and bundling.
The "rundle" lets companies bundle products and services together, creating further customer lock-in, and when positioned correctly, more perceived value.
Galloway argues consumers are overwhelmed with choice, and are ready to go all-in with providers that can meet a set of needs (or wants). Businesses can meet that set of needs by bundling ongoing products and services — in exchange for that sweet, sweet recurring revenue.
Take Apple, for example.
You have an iPhone, which is the gateway to monthly services such as iCloud storage, Apple Music, Apple News, and soon, Apple's new video content service.
Some have predicted Apple will soon offer all its services and a new phone every year for one recurring monthly price—Apple iPrime, if you will.
And that's the rundle. It's the future, and increasingly, the present.
---
Cat-fusing banner ads
A reminder of the importance of specificity in your messaging:

I mean, I thought they recommended cranberry juice for this sort of thing. Cat food is a new one to me. But hey, it's science, I guess.
---
Thanks for reading! See you next week!
---