Discover more from Steady Beats | Matt Tillotson
At midlife, big change happens with small and steady beats.
Over 2,000 subscribers
The Mix Tape, Vol. 26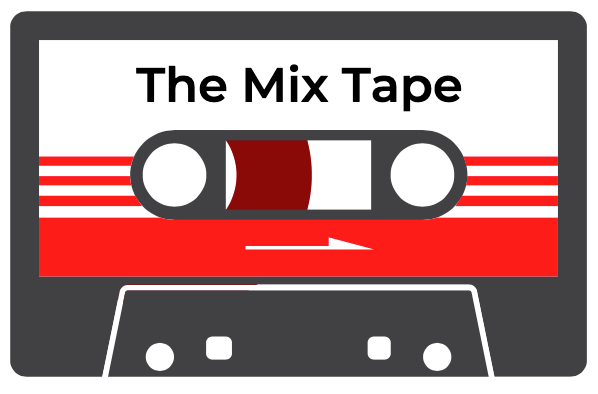 Welcome! This week: online product descriptions that sell, when Japan bombed Michigan, reading 30+ Star Wars novels, and Facebook's fake user issue.
---
The challenge of selling physical products online
I'm currently partnering with a search engine optimization agency to create e-commerce product descriptions and sales pages for clients.
Selling physical products—as opposed to services—online is a unique writing challenge.
Your words have to convey the feelings and sensations that the five sense would offer in a real-world shopping experience.
So what does it take to write online content that drives product sales?
Have a customer avatar: Who is buying the product? And not just a demographic profile, but get inside the person's head. Know the goals, aspirations, fears, beliefs and values of the customer. Then, write in their language and incorporate the thoughts and feelings of your customer into your sales content.

Lay out the product features and benefits in advance: With this upfront work done, writing becomes more about assembly than creation. The writer creates flow, tone, and motivations around the features and benefits. The writing process creates connective tissue, rather than creating from scratch.

Sell with emotion, justify with logic: because this is how people make buying decisions. Emotion first, then rationalize with data and facts.

Describe small and unique features: in competitive markets, seemingly inconsequential features can tip the scales from contemplation to purchase. People want to know what makes your offering unique. Small and novel differences are fodder for justifying purchase decisions.

Paint a picture: selling online requires you to create a vision of a new possible future—even with seemingly less consequential, lower-cost items. Every product creates a feeling, solves a problem, or moves someone to an aspirational state of being. Because customers can't use their senses to experience the product, you need to create a picture in their mind of how their life changes with the use of your product.
---
When the Japanese bombed Pearl Harbor. And Michigan and Oregon.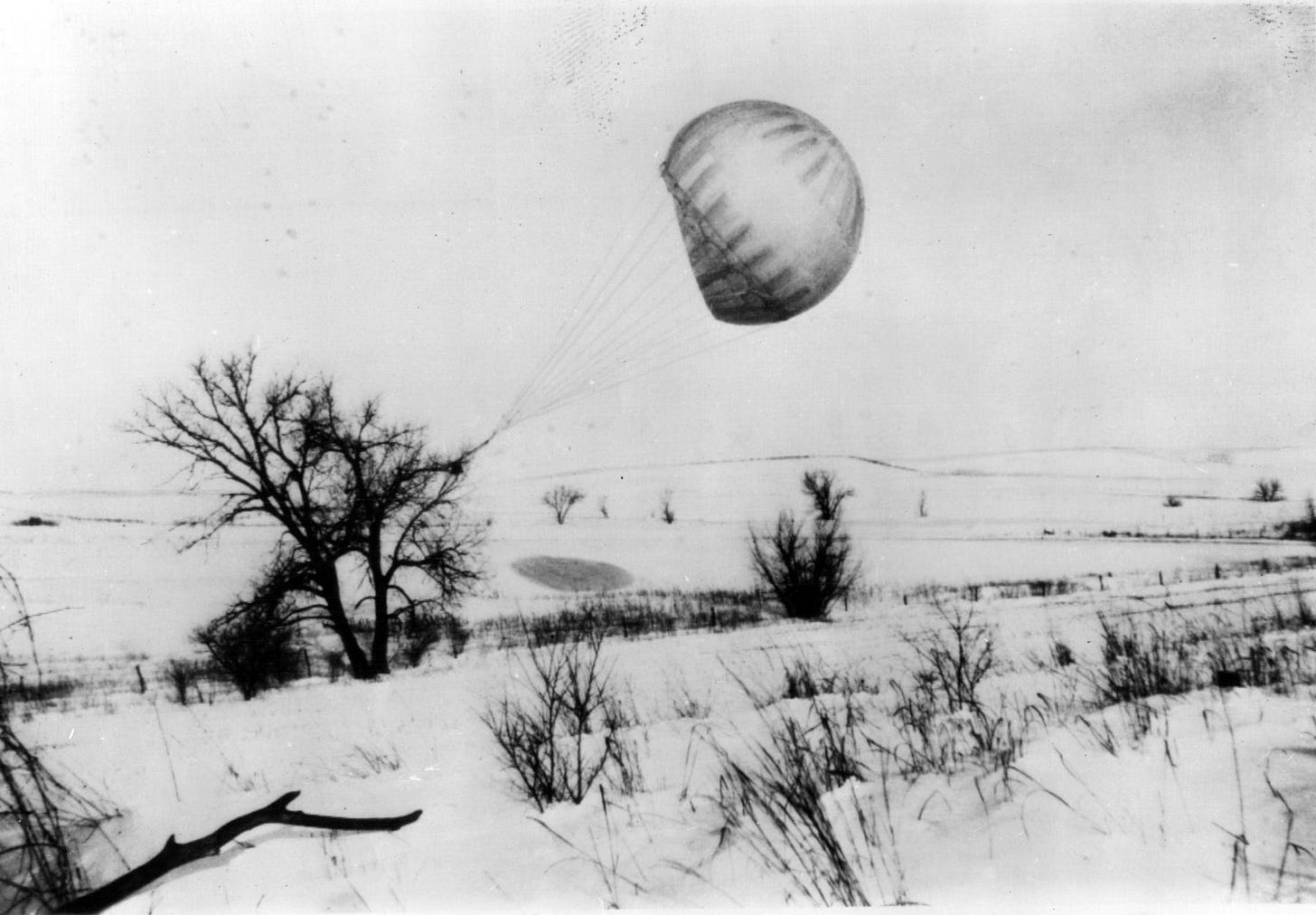 This blew my mind:
Nine-year-old Lawrence "Buzz" Bailey and two neighbor kids ran excitedly toward a large balloon floating to earth on farmland in North Dorr, a rural community in Allegan County south of Grand Rapids. It was Feb. 23, 1945, and they didn't realize they were discovering the remnants of a Japanese attack on the U.S. 

[…]

November marks the 75th anniversary of the start of an unusual, mostly unknown chapter of World War II — Operation Fu-Go, the Japanese launching of more than 9,300 large, bomb-laden, hydrogen balloons, carried east across the Pacific Ocean by the jet stream at high altitudes to cause destruction and chaos in the U.S. and Canada.
The effort was designed to create terror among the population, and little has been shared about the attacks because the U.S. government worked to suppress information about the attacks:
"Over the month of December was when the War Department figured out what was going on and put that censorship order in place," Coen said.
In Oregon, one of the balloons worked as intended, killing five people—the only mainland casualties of World War II:
On May 5, 1945, the Rev. Archie Mitchell, his pregnant wife, Elsye Mitchell, and a group of Sunday school children headed to Gearhart Mountain in southern Oregon for a picnic. 

Elsye Mitchell and the children left the car, and Archie Mitchell then parked it. As he was returning, he heard his wife and the children excitedly calling out about something they'd found in the woods. Before he could warn them to stay away from it, there was an explosion.

Killed were Elsye Mitchell, 26; Sherman Shoemaker, 11; Eddie Engen, 13; Jay Gifford, 13; Joan Patzke, 13; and Dick Patzke, 14.
Fascinating read, including the description of the ingenious, if not highly effective, methods for keeping the balloons aloft and detonating the explosives.
---
How people look at me when they find out I've read over 30 Star Wars novels: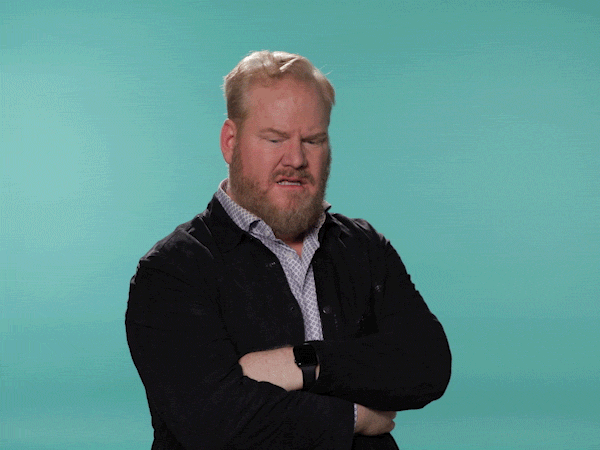 Listen, there are worse habits in the world.
Anyway, I wrote this post for an assignment in the Write of Passage course. In it, I give some history about the Star Wars "Expanded Universe", explain why anyone would bother reading the books, and, if you're so inclined, three choices to get you started.
---
Facebook's growing fake user problem
Last week, I wrote the about the challenge of attribution in digital advertising.
Here's another challenge for digital marketers: fake users, on social platforms including Facebook:
At first glance, Amy Dowd's Facebook account appears perfectly normal. There is a smiling profile picture of a young woman surrounded by autumnal leaves and the date that she began a new job at Southeast Missouri State University. But look more closely and things begin to seem strange. Unlike most 29 year olds, Amy has no friends, no interests and no photos. The only thing she has written is a gushing review of a US haulage company. "Fake account," replied one user. They were right. This Amy Dowd does not exist. Her account is a fake bought by the Financial Times as part of an investigation into the millions of bogus accounts littering the social media network in spite of efforts to better verify users.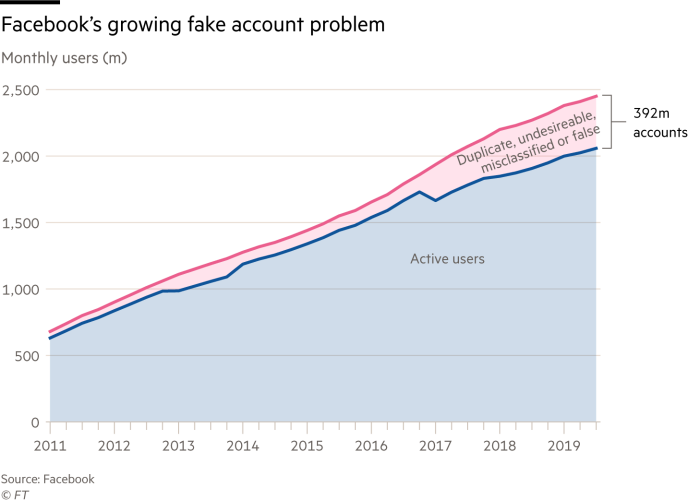 This creates a myriad of headaches for advertisers. It's difficult, obviously, to truly understand how large your audience reach is when some amount—a growing percentage—aren't actual people.
And "influencers," popular online personalities who cut deals with advertisers to promote and endorse products, are charging rates based on inflated audience reach.
Perfect data doesn't exist. As marketers we have to triangulate and interpret "directionally correct" data as best we can.
That said, the most important digital strategies have been, and continue to be to:
Get visitors to your site organically, through SEO and content marketing.

Continue to build relationships and sell to customers using email marketing over the long haul.
Not that other digital strategies like social platforms should be ignored, but I wouldn't build my marketing foundation on them.
It is wild out there.
---
Thanks for reading! 
Do you know someone who might enjoy The Mix Tape? 
If so, please send them to the signup page. 
See you next week!