Discover more from Steady Beats | Matt Tillotson
At midlife, big change happens with small and steady beats.
Over 2,000 subscribers
The Mix Tape, Vol. 30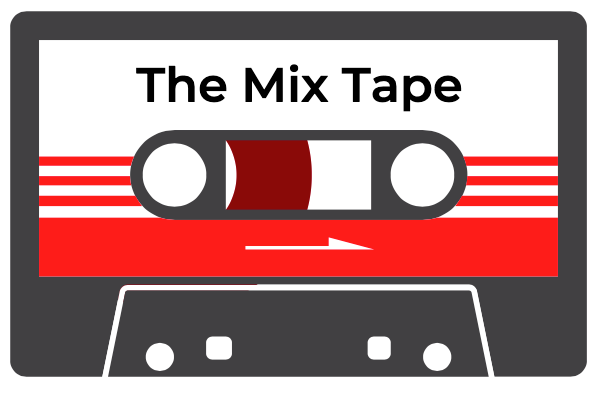 Welcome! This week: a too-early Rise of the Resistance, how NBA players deal with stress, and moderating your holiday indulgence using an abundance mindset.
---
A pre-sunRise of the Resistance
Last Saturday, my daughter Avery and I made a decision.
It was time to check out the new Star Wars Rise of the Resistance attraction at Disney's Hollywood Studios. And Sunday was the day to visit.
To secure a boarding group position for the day, we left the house Sunday morning at 4:17 AM.
No, we were not under duress. We left at that time of our own free will.
The only way to reserve a spot is to be in the park (very early!) and then place your reservation via the Disney iPhone app.
(I have to say: the traffic on I-4 was never better.)
By 5:24 AM, we were in line outside the park with a couple of other guests: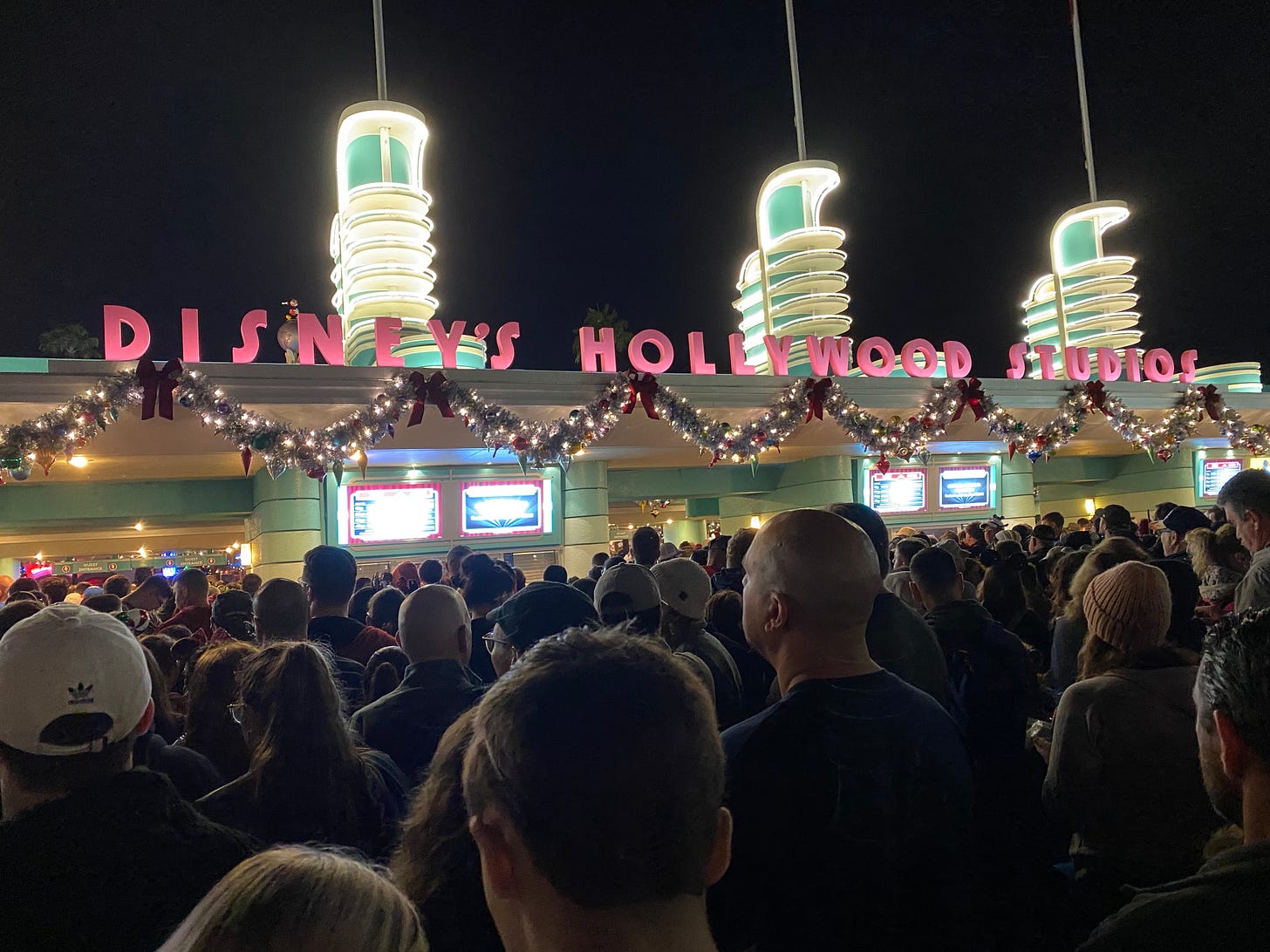 Avery was thrilled to be standing outside in the cold at Dark O' Clock, and just thrilled about life in general, in the way only middle schoolers can: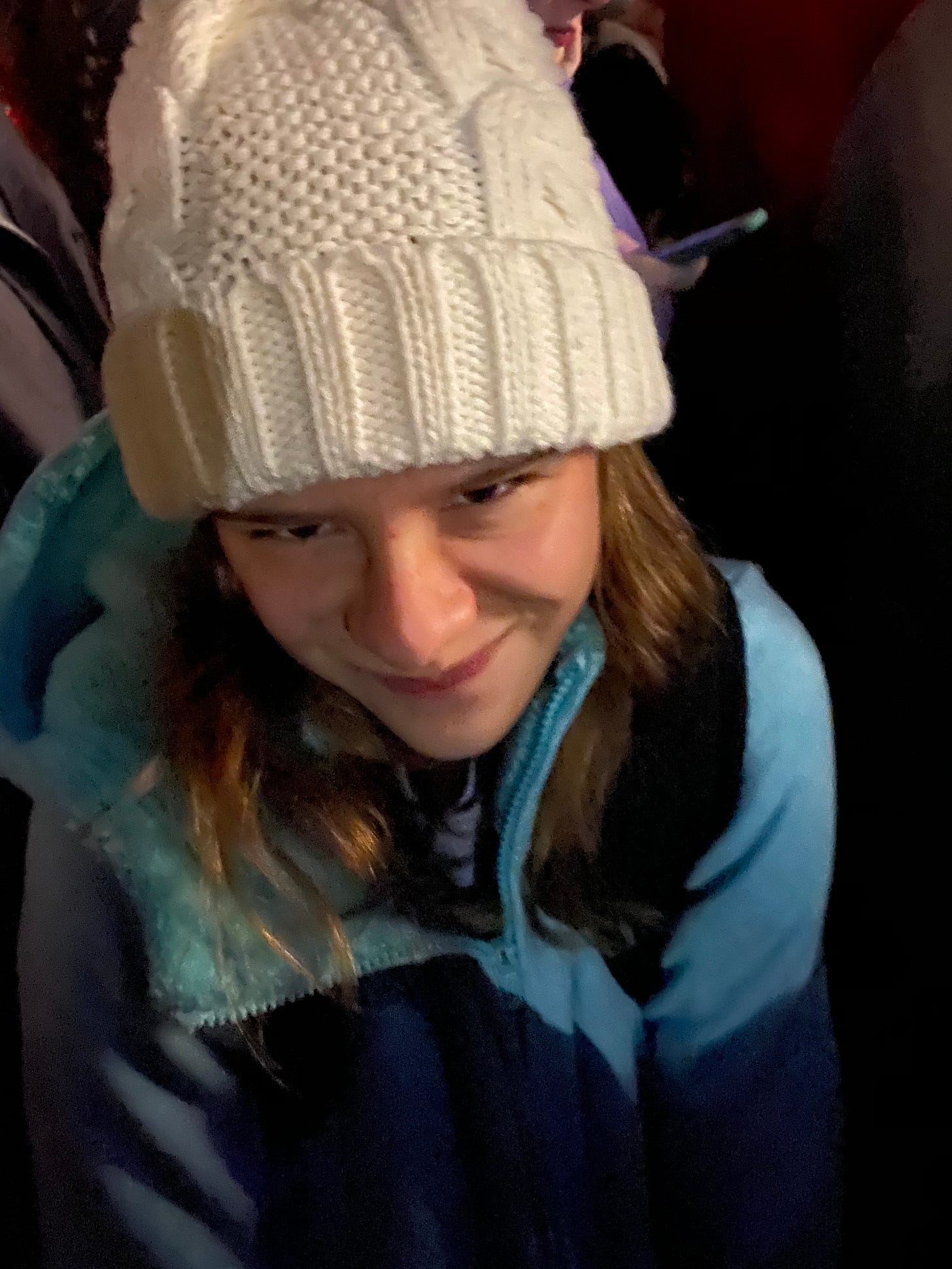 By 6:30, we were in the park and members of boarding group 43.
As for the ride itself? No spoilers here, but know that the scale of the experience is ridiculous.
You ride in more than one vehicle. The transitions from scene-to-scene are amazing. The technology and animatronics are great. John Williams' movie score plays in the background (and changes by the scene.) Many cast members are involved, and truly do act like they are part of the attraction.

Most rides have one or two "reveals" that are great moments. Rise of the Resistance has four or five of those moments. Maybe more like eight, depending on your personal level of Star Wars geekiness/fandom.

The story is really straightforward. You're a new recruit in the resistance, and as they transport you for training, things go haywire. Very haywire. Even if you are Star Wars-clueless, you'll get it, and enjoy it.

This isn't a two-minute ride. It's more like 18 minutes.
It was worth it to be up that early. You feel like you've been dropped into the middle of a Star Wars movie.
Besides, there are worse places to watch the sun come up. And certainly worse people to watch it come up with.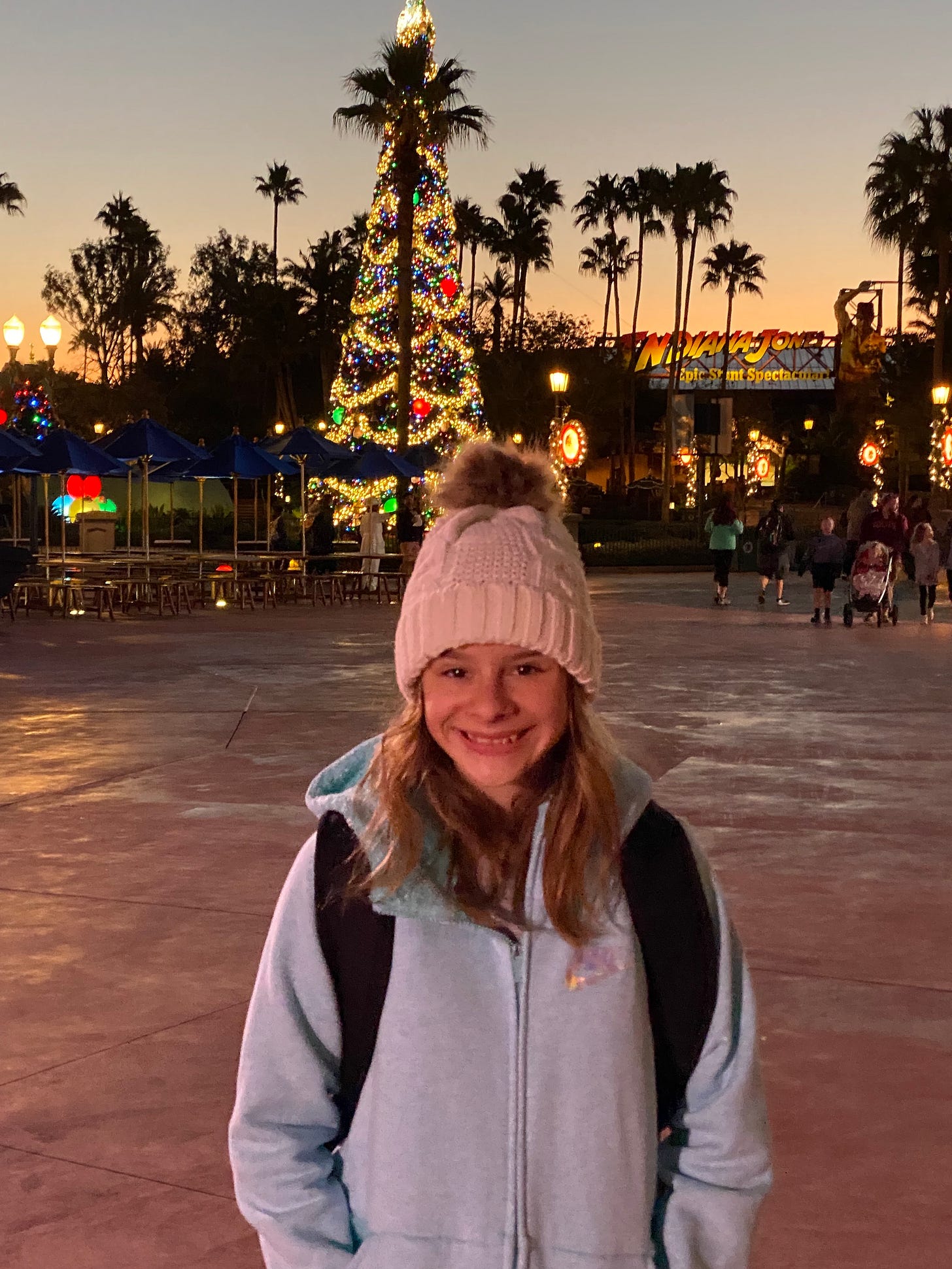 ---
How NBA players manage stress
ESPN took an-depth look at how NBA players manage stress. The best players are not immune to pressure, but battle it regularly:
Earlier in Curry's career when the game was tight and he was on the bench, former Warriors assistant coach Keith Smart noticed that Curry's leg would quiver. "It was almost like a nervous twitch," Curry reports.

Smart offered a suggestion to Curry: Purposely tense all the muscles in his body, hold it, feel the stress, then suddenly release.

"You start with every muscle you think you can control in a neutral position, and then when you tighten them, I think your body thinks, 'Well, this is as stressed as your body can be,'" Curry explains. "So when you let all that go, maybe that's how the endorphins kick in.

"I don't know if it was based on science or something [Smart] actually did as a player, but it worked."
The greatest players of all time deal with failure:
Elite athletes fail. What makes them elite is they learn and grow from it. Think Earvin "Magic" Johnson dribbling out the clock and missing key free throws in the 1984 Finals against the Celtics and being branded "Tragic Magic" -- then returning the next season to lead the Lakers to the title over Boston, and thwarting the Celtics again in 1987 with a junior, junior hook that has become an enduring symbol of Johnson's greatness.
And yet some build the mental and physical underpinnings to rise above failure, pressure, and stress:
How each of those stars mentally managed that stress, and in some cases thrived from it, has shaped their legacies. Ignore the consequences, as Riley suggests, and your career trajectory shoots upward. Succumb to those consequences, and you will never reach your potential. Just like with refining your shooting stroke, the more reps with pressure, the more your body will learn to cope.
Through trial and error, the best players learn coping mechanisms—and often have to learn to cope over and over again.
The mental battle never truly ends—not even for those we perceive as having it all in life.
---
Moderation through abundance
'Tis the season, again, for overindulgence.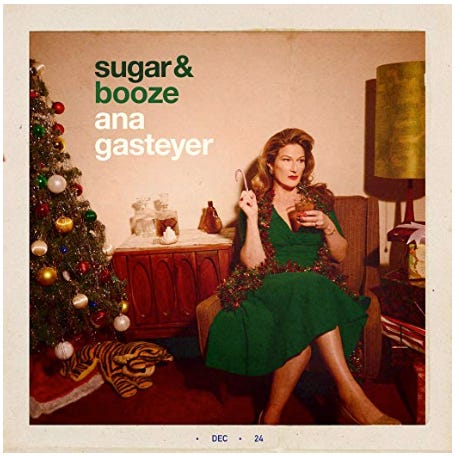 But Ingrid Fetell Lee argues we can better understand when to overindulge, and when to hit the brakes, by understanding our true motivation to consume in the moment:
While so many philosophies of healthy living hinge on some form of deprivation, Sarah's approach is rooted in abundance, and in particular, the abundance of sensations offered up by the world around us. There are times to indulge fully in that abundance. And then there are times to abstain from it while reminding ourselves that it still exists, and will still be there when we want it again.
What clicked for me in this conversation is that in times of abundance, many of us actually act from a place of scarcity. Part of this is our evolutionary heritage. Life on the savanna was feast or famine, and early humans who didn't take advantage of a glut in resources by eating their fill and preserving as much of the excess as possible would have found themselves ill-equipped for the lean times. A scarcity mindset is an innate part of the human operating system.
So how do we know whether we're savoring the joy of abundance or soothing the fear of scarcity? One thing that can help is specificity. 
When the desire for more of something is specific, it's rooted in a particular experience. We want that extra slice of pie because it's pie season, or because this pie is so flaky and delicious we just want a little more of this delicious moment. 

When our motivation is more general, often it signals that a scarcity mentality might be taking hold. When the pie isn't especially good, but it's pie, and it's here now, that's a sign that we're not eating out of joy, but as a rebellion against deprivation. 
Abundance in modern times can unfold over a long time frame—not all at once. Now if I can just remember that before eating the fourth chocolate covered pretzel …
---
Thanks for reading! 
Do you know someone who might enjoy The Mix Tape? 
If so, please send them to the signup page. 
See you next week!