Discover more from Steady Beats | Matt Tillotson
At midlife, big change happens with small and steady beats.
Over 2,000 subscribers
The Mix Tape, Vol. 37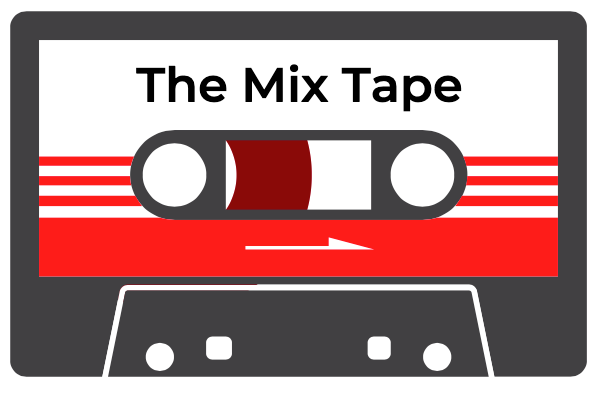 Welcome! This week, when small experiences are big, a new way to segment customers, and why America is getting worse at The Price is Right.
---
The small experience is big in music
If you enjoy live music, the list of mega-acts playing this summer is staggering:
The Rolling Stones

Guns N' Roses

The Doobie Brothers reunited with Michael McDonald

Eagles

Elton John

Aerosmith

Kiss

Rod Stewart

Journey

Bon Jovi

Sting

The Dave Matthews Band

Pearl Jam

Ozzy Osbourne

James Taylor
And on and on and on. The summer ahead is huge for live music.
But I'd suggest you remember the small venues.
Last night, we went to see Shawn Mullins at a small place called The Attic, which sits above Rock Brothers Brewery in Ybor City.
You might remember Mullins for his big hit from the late 90s, Lullaby:
These days, Shawn looks a little different:
But then again, don't we all.
We sat at a small table about ten feet from the stage, sipping a little whiskey and Diet Coke. There were maybe 150 people at the show.
And it was awesome. He put on a great, high-energy acoustic show and mixed in stories about Kris Kristofferson, Gordon Lightfoot, and Johnny Cash.
At no point did we:
Wait 20 minutes to get frisked on the way in

Get stuck in traffic for an hour afterwards

Pay $17 for a drink
I enjoy the big shows, too. But don't forget to check out who's playing at the small venues around you. It's a totally different—and in many ways better—experience.
---
A new way to look at customer segmentation
Harvard Business School professor Clayton Christensen challenges us to look differently at the way marketers segment customers:
When planning new products, companies often start by segmenting their markets and positioning their merchandise accordingly. This segmentation involves either dividing the market into product categories, such as function or price, or dividing the customer base into target demographics, such as age, gender, education, or income level.

Unfortunately, neither way works very well, according to Harvard Business School professor Clayton Christensen, who notes that each year 30,000 new consumer products are launched—and 95 percent of them fail.

[…]

"The fact that you're 18 to 35 years old with a college degree does not cause you to buy a product," Christensen says.
Instead, Christensen suggests companies look at the job customers "hire" a product to do, explained here through the example of a milkshake:
"Most of them, it turned out, bought [the milkshake] to do a similar job," he writes. "They faced a long, boring commute and needed something to keep that extra hand busy and to make the commute more interesting. They weren't yet hungry, but knew that they'd be hungry by 10 a.m.; they wanted to consume something now that would stave off hunger until noon. And they faced constraints: They were in a hurry, they were wearing work clothes, and they had (at most) one free hand."
This approach has another benefit: it's hard to copy:
He adds that this marketing paradigm comes with the additional benefit of being difficult to rip off. Nobody, for example, has managed to copy IKEA, which helps its customers do the job of furnishing an apartment right now.
This is much more customer-centric approach than dividing and conquering by demographics. The entire piece is a well worth a read.
---
People are getting worse at the Price is Right
Americans are worse at The Price Is Right than they used to be. On the game show, which has been running since 1972, four contestants are asked to guess the price of consumer products, like washing machines, microwaves, or jumbo packs of paper towels. The person who gets closest to the actual price, without going over, gets to keep playing and the chance to win prizes like a new car. In the 1970s, the typical guess was about 8% below the actual price. People underestimate the price by more than 20% in the 2010s.
But why? The Economist shares three potential reasons:
First, inflation in the US was much higher and much less stable in the 1970s and 80s. When inflation is high and variable, people become more attentive to prices, noticing they are paying more for goods than before.

Second, the rise of e-commerce may have made people less sensitive to price. Research by the economist Alberto Cavallo finds that online competition has made prices more similar across sellers, both online and off. As a result, people may feel less of a need to do price comparisons.

Third, there are more products than ever. There are 50 times as many products at a grocery store than 80 years ago, according to the economist James Bessen. Rather than compete on price, companies increasingly try to differentiate their products in other ways.
We are distracted, and then overwhelmed with choice. So price sensitivity falls as we look for other shortcuts to make purchase decisions—brand awareness, recommendations, Yelp stars, and the like.
---
Thanks for reading! 
Do you know someone who might enjoy The Mix Tape? 
If so, please send them to the signup page. 
See you next week!