Discover more from Steady Beats | Matt Tillotson
At midlife, big change happens with small and steady beats.
Over 2,000 subscribers
The Mix Tape, Vol. 41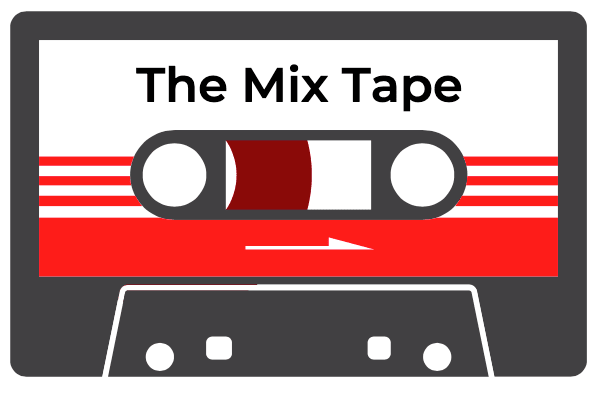 Welcome! Here in Florida, things are slowly coming around:
Traffic is increasing.

The neighborhood gym and pool are open.

The county mosquito trucks have roared back to life, spraying God-knows-what chemicals on slumbering neighborhoods in the wee hours.
Onward we roar as well, in Volume 41.
---
A newsletter for newsletters
"It's Not a Newsletter" is a monthly publication loaded with information about making great newsletters.
And, in a triumph of marketing truth, "It's Not a Newsletter" is actually not a newsletter. The creator uses a Google Doc to publish each month:
Welcome to the May edition of Not a Newsletter, a monthly, semi-comprehensive, Google Doc-based guide to sending better emails! I'm Dan, the founder of Inbox Collective, an email consultancy, and the former Director of Newsletters at The New Yorkerand BuzzFeed. Every month, I update this doc with email news, tips, and ideas. Sign up here to be notified when a new edition goes live!
Lots of good stuff on writing, email deliverability, growing a newsletter, and more.
---
Supercharge your iPhone with Siri Shortcuts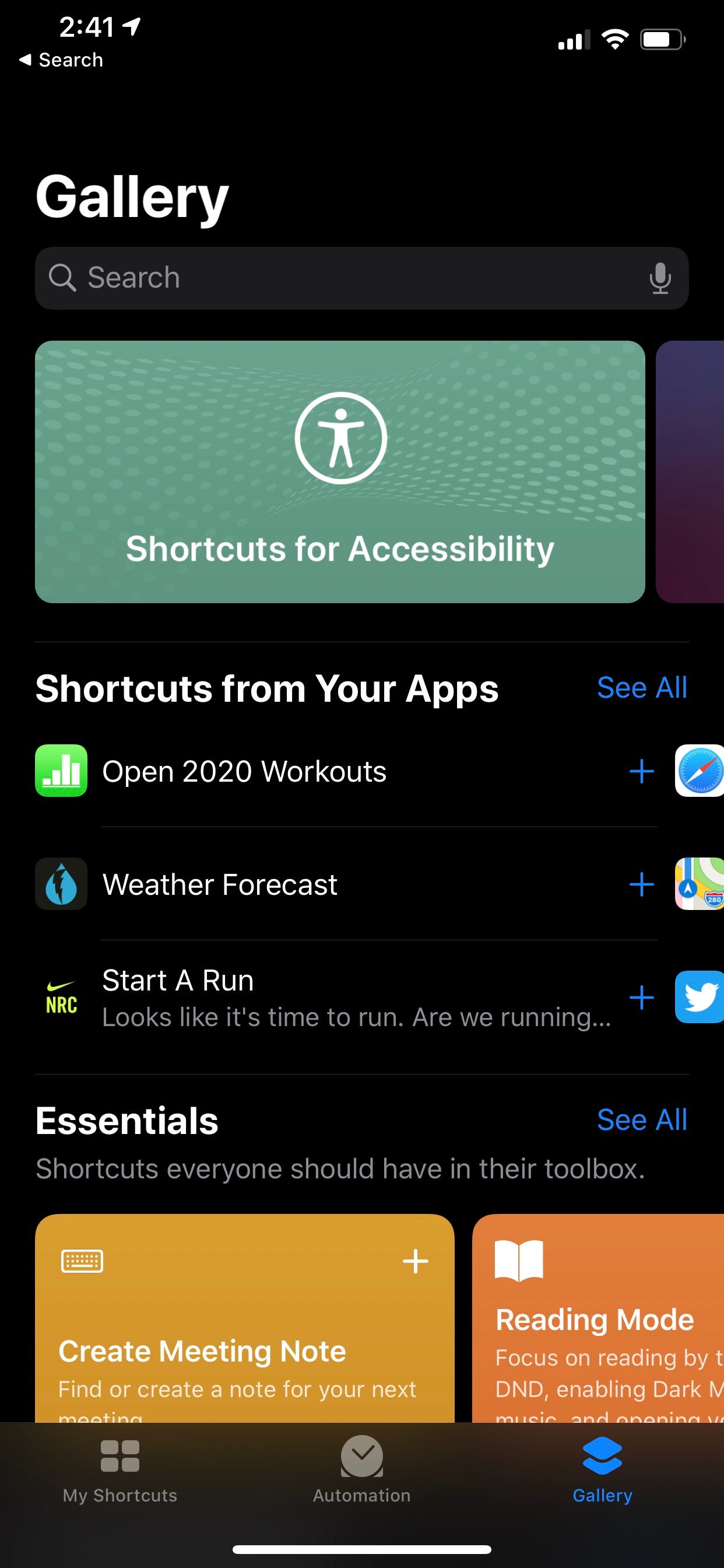 Siri Shortcuts might be the most powerful thing you're not putting to work on your iPhone or iPad. 
And that's a shame. Shortcuts can:
Shorten simple and common tasks, like starting a text message to someone you text often, or

automate something very specific to your individual workflow, like adding information to a document or spreadsheet you use frequently. 
I use Shortcuts for one-tap access to Apple Music playlists, to launch the Nike+ run tracker, and much more.
The best part is: you can use Shortcuts without knowing anything about programming.
(Although you can also get fancy and build your own Shortcuts in the Shortcuts app.)
Want to get started using Shortcuts?
I wrote a Siri Shortcuts beginner's guide here.
---
App recommendation: Remember sports?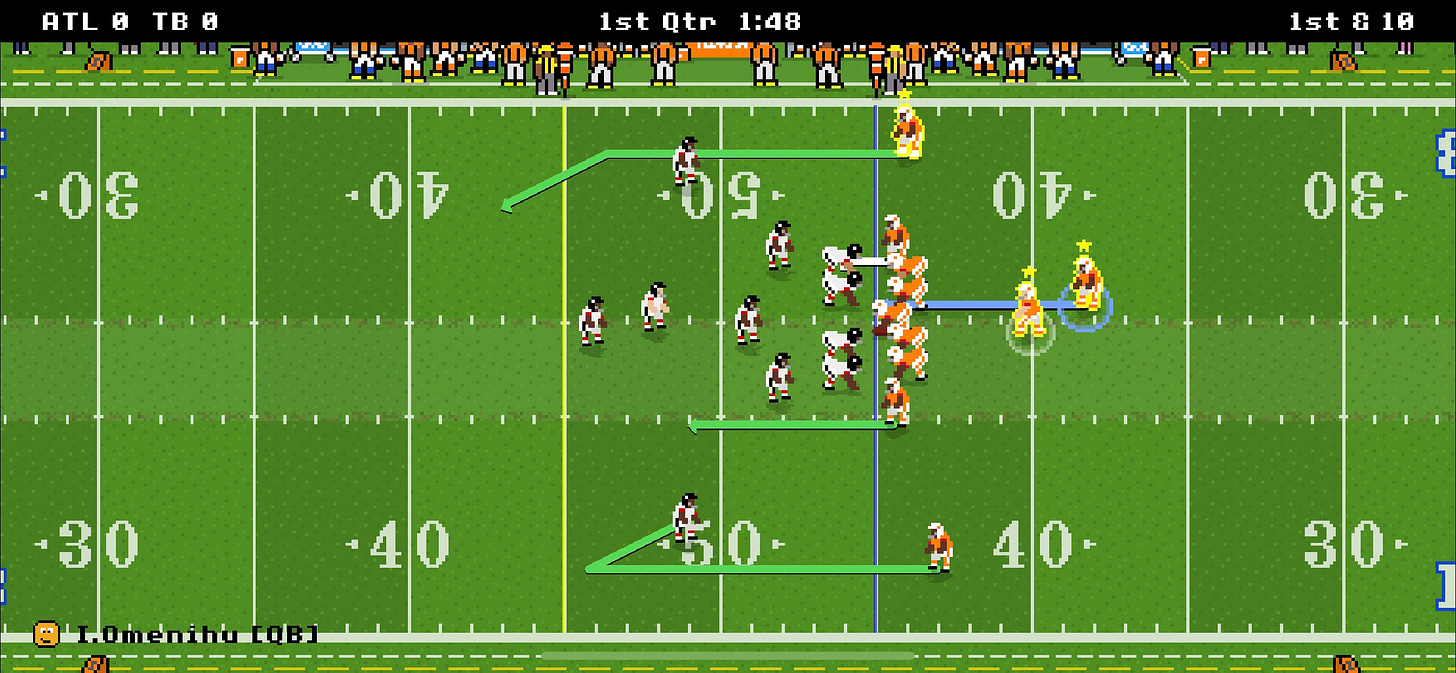 The Retro Bowl iPhone game is a soothing salve for our sports-starved age.
(And we are starved. I mean, six million of us watched two old quarterbacks play golf in the rain last weekend.)
Nostalgia trip: Retro Bowl harkens back to days of yore, when we played Tecmo Bowl on the Nintendo Entertainment System, swilled Mountain Dew with reckless abandon … and chucked controllers at our friends when video-game Dan Marino threw interceptions.
It's fine if you're old and slow: Retro Bowl's simple gameplay won't punish you (um … me) for your (um … my) declining quick-twitch skills.
Dirt cheap: The basic version is free. The $1 upgraded version provides deeper gameplay customizations.
Worth checking out. (Mountain Dew is optional.)
---
Writing advice for 2020
Writer and entrepreneur Derek Sivers, on his writing process: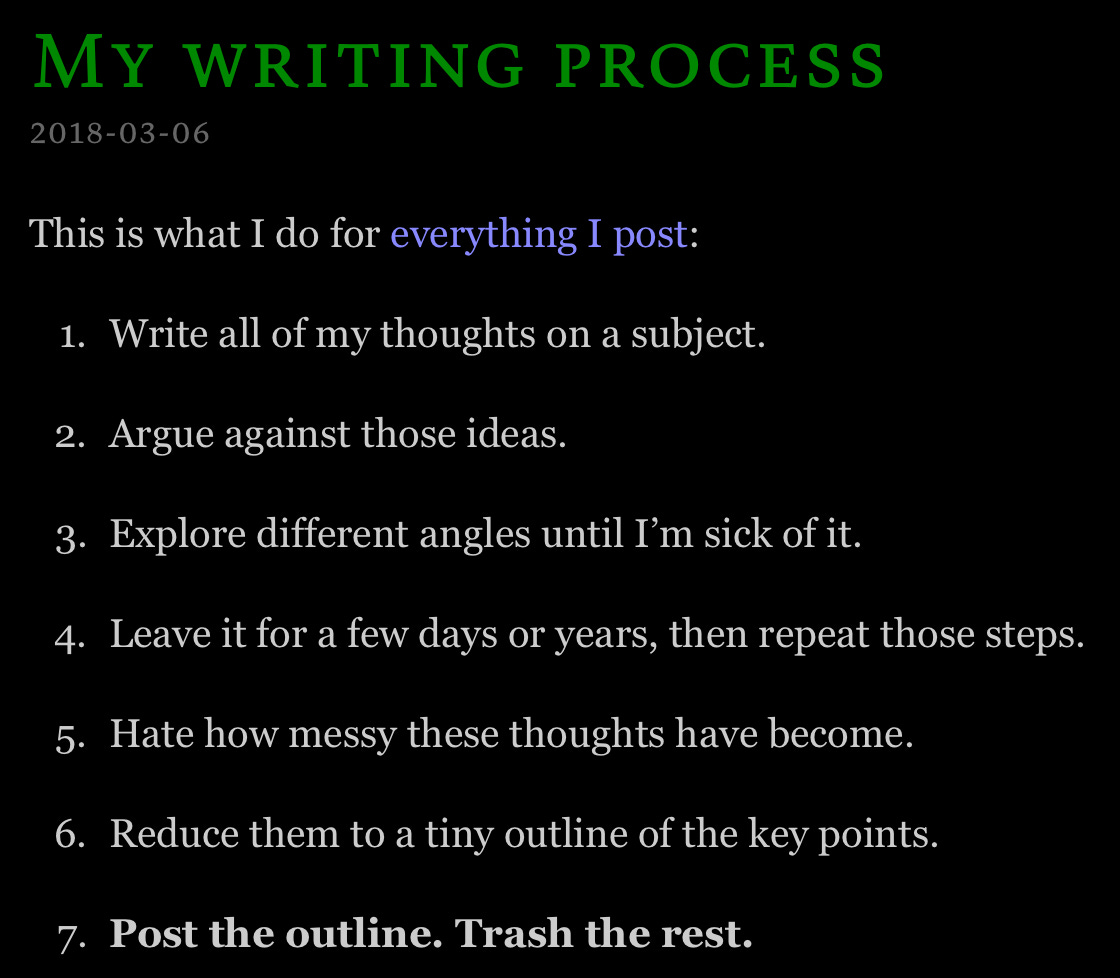 Sounds about right.
---
This week's hopeful chart
Slowly coming back.
---
This week's therapy for a concertless world
As someone said in the YouTube comments: "I think this band has a future."
---
Our mailing list is growing
I know! I don't understand it, either! 🤷🏼‍♂️
But I truly appreciate you taking the time to read.
If you know someone who might enjoy The Mix Tape, please
send them to the signup page. 
See you next week!