Discover more from Steady Beats | Matt Tillotson
At midlife, big change happens with small and steady beats.
Over 2,000 subscribers
The Mix Tape, Vol. 44
No "back to normal," nailing your opening line, choosing water over gasoline, and more.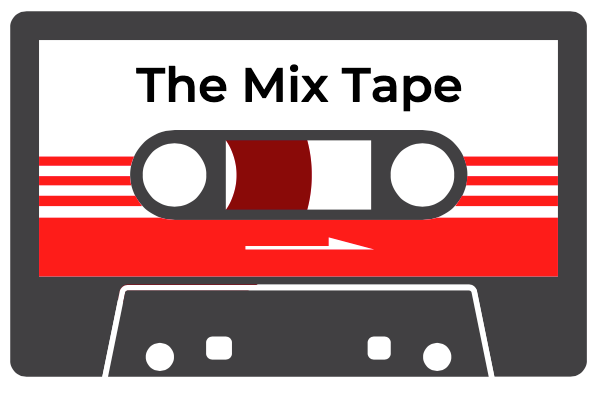 Your friendly neighborhood palm tree photographer here, bringing you summer vibes: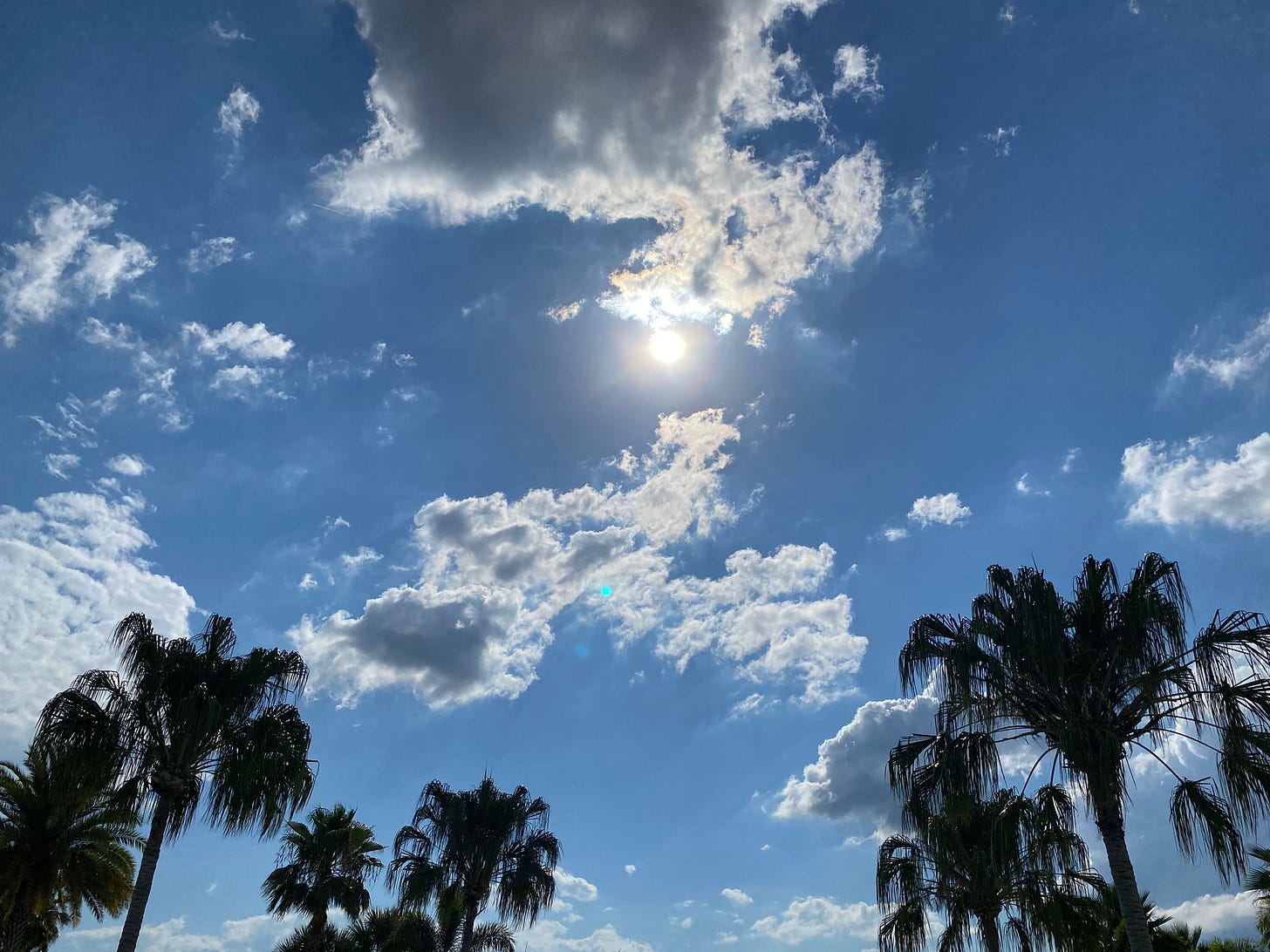 Thank you for reading! On to Volume 44.
---
There is no "back to normal"
Tim O'Reilly, positing there is no going back:
The 20th century didn't really begin in the year 1900, it began in 1914, when the assassination of Austrian Archduke Ferdinand triggered long-simmering international tensions and the world slid, seemingly inexorably, into a great world war, followed by a roaring return to seeming normality and then a crash into a decade-long worldwide depression and another catastrophic war. Empires were dissolved, an entire way of life swept away. A new, more prosperous world emerged only through the process of rebuilding a society that had been torn down to its foundations.

[…]

We are entering the century of being blindsided by things that we have been warned about for decades but never took seriously enough to prepare for, the century of lurching from crisis to crisis until, at last, we shake ourselves from the illusion that our world will go back to the comfortable way it was and begin the process of rebuilding our society from the ground up.
The dystopia: O'Reilly envisions the end of public gatherings: sports, concerts, movie theaters. Not to mention war, famine, and whatever other strife from the book of Revelation you care to insert.
The better alternative: Addressing trends long ignored.
Spiraling education costs

Spiraling healthcare costs

Growing income inequality
Big picture: We're not going "back." The sooner we start building the future, the smoother and safer that transition will be.
---
We write more honestly on smartphones
Your true feelings are shared via smartphone, not PC:
"Consumers tend to convey feelings or thoughts that are more private or intimate on their smartphones, which is captured by the use of 'I' or 'we' and mentioning family and friends," says Dr. Melumad.

The controlled experiments, meanwhile, demonstrated that the small screen of a smartphone forces people to focus more on what they're writing than they do on a PC, a phenomenon known as attentional narrowing. Attentional narrowing is found "across online contexts: when we use our phone to tweet, write a review, answer survey questions, even when we're asked to reveal an incriminating activity," Dr. Melumad says.
Caution: Do you want to be more "honest"? And do high-running emotions enhance or obscure our honesty?
It's en vogue, but not obligatory, to insta-post our emotions-of-the-moment.
Gasoline or water? Recently our church Pastor challenged us to consciously choose to pour water—not gasoline—when facing a hot situation.
Pour water. It's harder to do. But pour water.
---
Master the opening line
The opening line is critical in all forms of communication. Regardless of the scenario—books, emails, face-to-face, or anything else—starting strong matters if you want to gain attention.
James Altucher shares opening lines from 12 of his favorite books:
For example:
Boiling it down: All the opening lines generate curiosity. They create reader intrigue by introducing a knowledge gap the reader wants to bridge. Marketing works the same way.
We're all competing for attention. Open with intrigue.
---
And once you capture attention …
Edit ruthlessly!
---
The Artist's Way, Week Three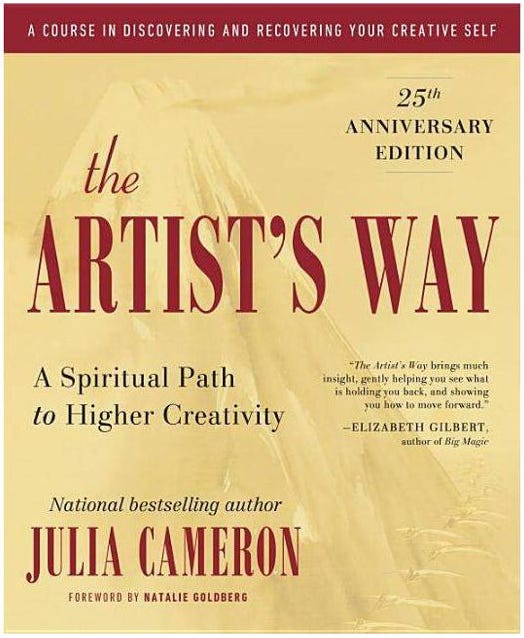 The Week Three theme:
Recovering a sense of power
.
Cameron has unique ideas on anger:
Anger is meant to be acted upon—not acted out.

Anger can be a useful tool, a spotlight that shows us the gap between where we want to be and where we are.

Used properly, anger can burn away our old limiting beliefs, and propel us into a new future God intended.

I would add: anger is explosive and must be handled with care. It can be nitro if used to fuel positive action. Anger can also be self-destructive if used to fuel the wrong actions.
And on synchronicity:
Synchronicity is prayer answered.

Answered prayers are scary, because they return responsibility back to us: "Oh man, I got what I wanted … now what?"

"God is efficient" says actress Julianna McCarthy.

Understand that with plans for our life, the what must come before the how. First choose, then they how usually falls into place itself.

We like to pretend it is hard to to follow our dreams. The truth is, it is difficult to avoid walking through the many doors that will open.
The exercises this week focus on remembering the best of our childhoods—best personal traits and favorite activities. And, of course, the daily Morning Pages.
More thoughts here.
---
Building an online audience (as a one-person show)
"Write of Passage" creator and writer David Perell held a value-packed interview with Anthony Pompliano, founder of Morgan Creek Digital, about the grind and reward of building an online audience.
Six key takeaways:
Audience first: Smart businesses now build the audience first and products will follow. In 20th century model (think Tide detergent), a product was created first and then an audience was purchased through mass advertising. Companies that build the audience first eliminate marketing spend and risk because they already have product / market fit before a product launches. 
Know your why and know what success looks like.

Productize yourself: Pompliano optimizes every hour of his day to create content for future monetization: (podcasts, newsletters, Tweets, YouTube videos). Every piece of content is reused and cross-promoted across every channel.

Audience feedback is great for details (e.g., poor sound quality on podcasts) but not for bigger picture issues like content creation strategy.

Create for yourself, but understand what will surprise the audience and what they come back for.

You owe the audience everything.
Read detailed show notes here.
---
Speaking of Write of Passage: I've taken the course (the best I have ever taken) as a student twice, and am taking on a larger role there this summer. More on that next week.
---
The Mix Tape is growing 
We're adding readers every week. Thank you for reading and sharing!
If you know someone who might enjoy The Mix Tape, please 
send them to the signup page. 
See you next week!