Discover more from Steady Beats | Matt Tillotson
At midlife, big change happens with small and steady beats.
Over 2,000 subscribers
The Mix Tape, Vol. 54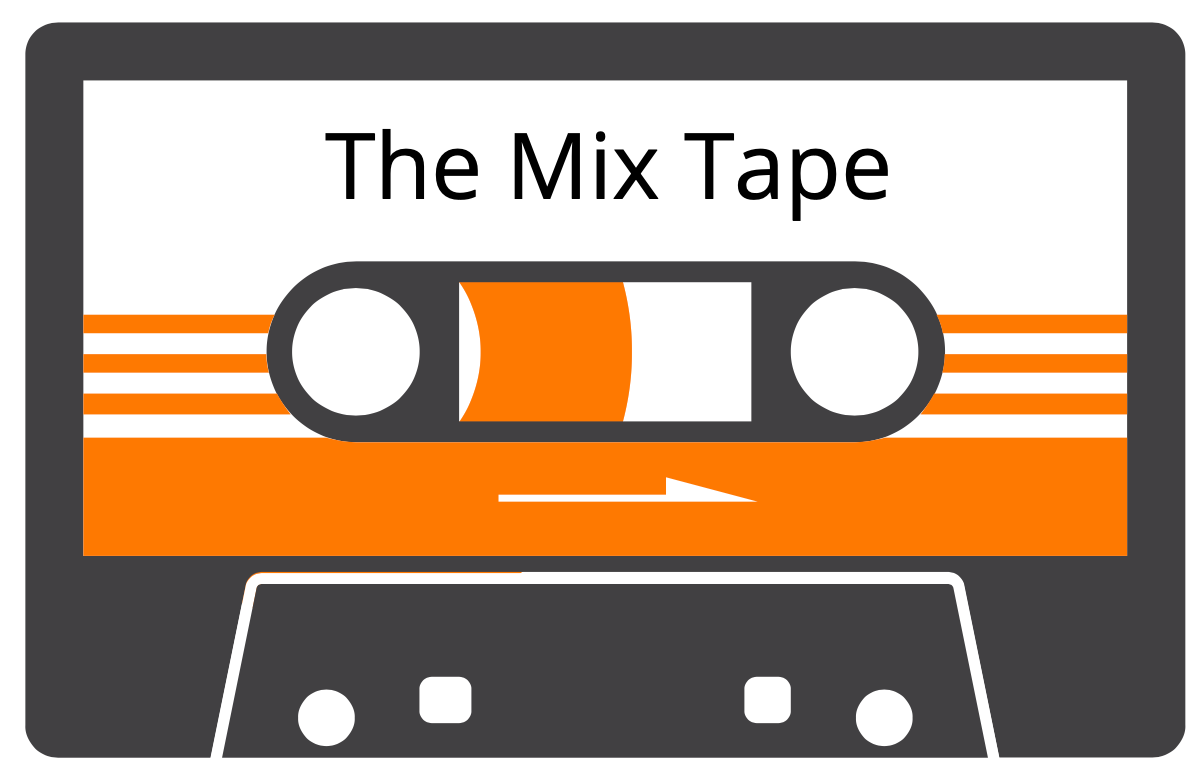 Welcome!
We're rocking some classic Tampa Bay Buccaneer creamsicle orange now.
Because why not?
Come on. These were seriously great uniforms.
Orange is symbolically powerful, representing balance:
The word for orange in India and China derives from saffron, which is the most expensive dye in the area. This demonstrates the importance of orange in these cultures, where it is seen as the perfect balance between the perfection of yellow and the power of red.
Orange radiates with meaning: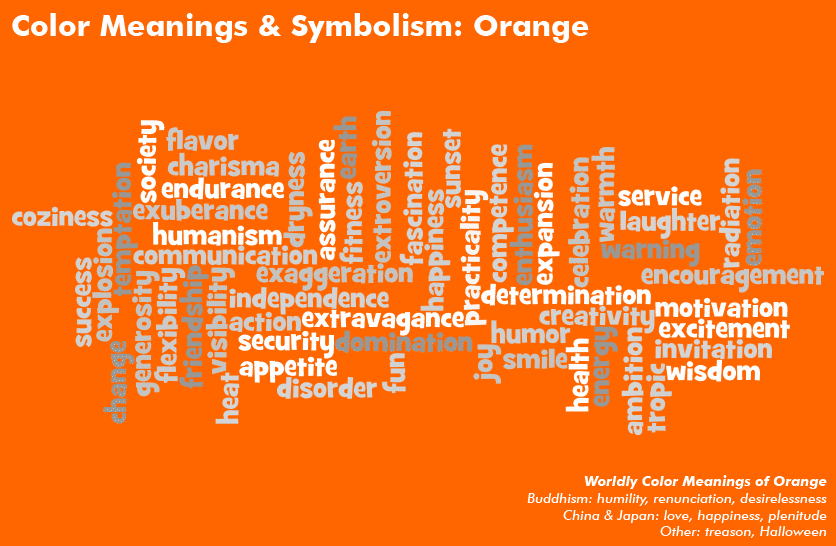 And here's something I didn't know about Florida oranges:
Many Florida oranges are actually treated with a coloring called "Citrus Red2" to create the bright orange color we know and love. Florida's climate causes oranges to produce so much chlorophyll that they'd be green if not treated.
Ultimately, I'm drawn to orange because it communicates creativity, vibrancy, and warmth.
---
Jerry vs. James: How to persuade like a pro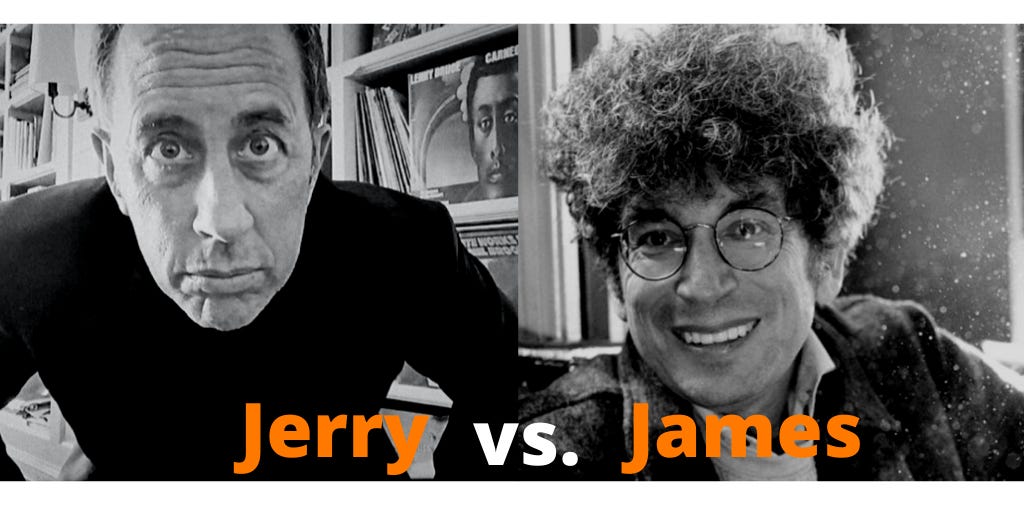 Writing prowess—and writing mistakes—were on full display in the recent kerfuffle between Jerry Seinfeld and James Altucher over New York City's future.
James wrote first, claiming NYC is dead forever. Jerry then responded in the New York Times. Lastly, James battled back in The Post.
But this is the story of a PWKO: a persuasive writing knockout. 
Altucher claimed the writer's championship belt because he:
Opened with a big and bold position

Quickly addressed skeptics 

Mixed the personal, the observational, and the playful into his writing

Drew flailing, unfunny personal attacks out of his opponent

Lead with emotion and supported with facts

Closed by taking the high ground and painted his "opponent" as the one not supporting the city—or even living in it
You can read the full blow-by-blow breakdown here.
P.S.: I suspect I will have more to share about this article in the coming weeks …
---
The power of personal websites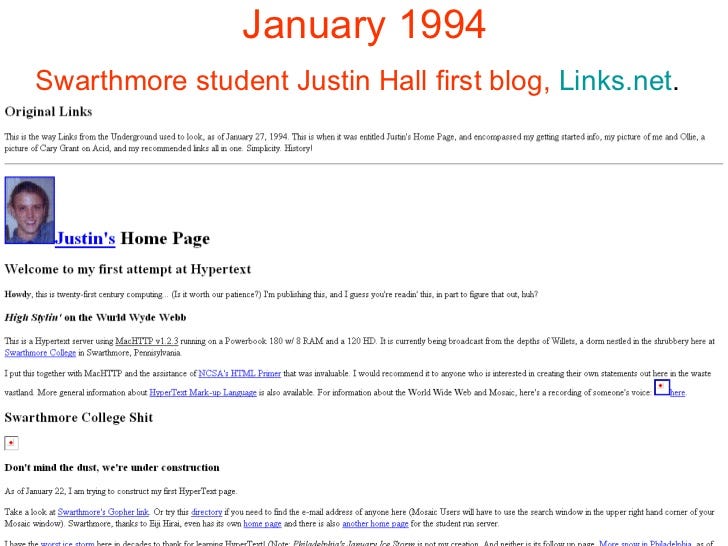 (The alleged first-ever blog, links.net.)
If you're considering creating a personal website—a place of your very own to share your interests, your writing, and connect with others—I highly recommend it.
Tsavo Neal shared his list of the 29 best personal websites, and each site owner shares their motivations and strategies for having an online home.
Some common themes:
Keep it simple: Don't overthink your site.

Just start: See above.

Take ownership: Websites give you control over your content and personal brand in a way social media never will.

Shape your story: Tell your career story your way.

Create relationships: Personal sites attract like-minded people and lead to friendships, introductions, and collaborations.

Grow your career: Sharing your ideas and your work online attracts opportunities to you.
If you're considering starting a personal site, but have doubts: reach out. Maybe I can help you move forward.
---
Why the World's Most Confident People Create Alter Egos
Many powerful performers create alter-egos that allow them to perform bravely:
… [Beyonce] created an alter ego she called 'Sasha Fierce' that allowed her to perform with a level of confidence she herself didn't yet have. "I'm not like her in real life at all," Beyoncé said.
Is this healthy? Apparently yes:
Research supports these mental tricks we play on ourselves. Adopting an alter ego is an extreme form of "self-distancing," a psychological tool that helps people reason more objectively and see the situation from a slight distance.
Great, but how do we do that? James Clear says habits create the change:
Clear says you need identity-based habits, ones that make you believe new things about yourself. In a guest post for The Profile, Clear wrote, "Take whatever goal you are trying to accomplish and ask yourself, 'Who is the type of person that could achieve that goal?'"

If you want to be a better writer, become the type of person who writes 1,000 words every day. If you want to be strong, become the type of person who never misses a workout.
Eventually, your alter-ego and the "real" you merge: Beyonce found she no longer needed Sasha Fierce.
---
The Mix Tape community is growing. Thank you for reading and sharing.
See you next week.