Discover more from Steady Beats | Matt Tillotson
At midlife, big change happens with small and steady beats.
Over 2,000 subscribers
The Mix Tape, Vol. 56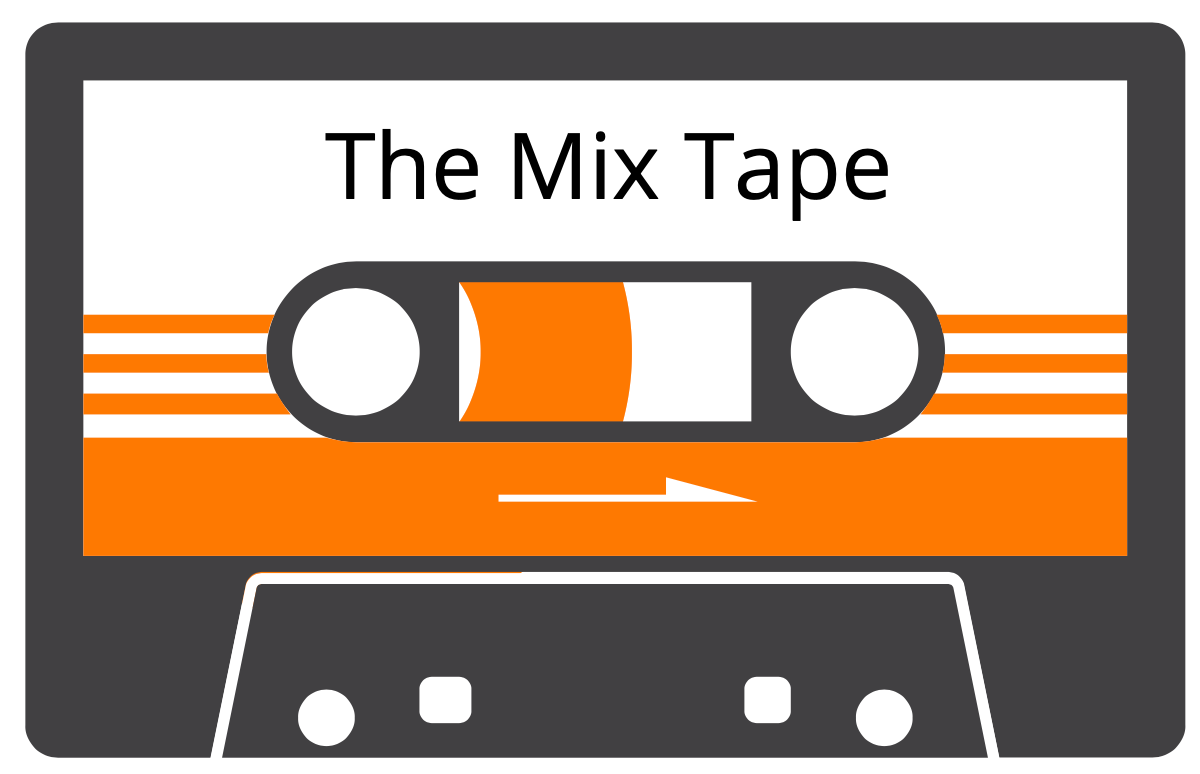 Welcome! This week's Mix:
📈The James Altucher effect
🏰Returning to Disney World
🏙Local PR
📢The PESO media model
🤢 The Twinkie Diet
---
What happens when James Altucher republishes your content?

Recently, I wrote an article about the James Altucher vs. Jerry Seinfeld debate over the future of New York City.
I was interested in who wrote most persuasively. (James won that battle hands down.)
The morning after I published the article, James sent me an email:
Matt, I loved the article. 

Any chance I can run it on my newsletter?
Um, excuse me? Yeah, James. Yes, that would be just fine.
What happened next? What did I learn? Read on to find out.
---
The PESO model for media
Gina Dietrich runs the SpinSucks! PR community, and created the awesome PESO model for thinking about the various media types used to grow businesses: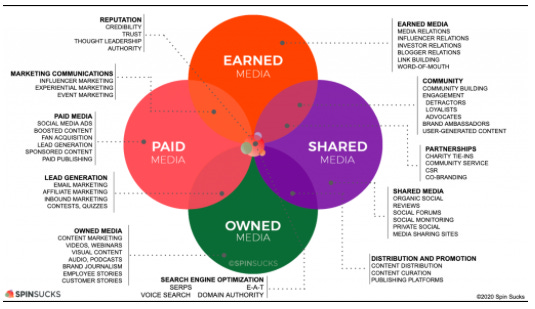 The media types include:
Paid (traditional advertising and online pay-for-placement): social media ads, boosted content, fan acquisition, lead generation, sponsored content and paid publishing.

Earned (public relations): traditional media, influencers, bloggers, investor relations, link building, and word-of-mouth marketing.

Shared (social media): organic social media, reviews on sites such as Yelp and Google, social forums, social monitoring, private social such as Slack, and media sharing sites.

Owned (in-house creations): content marketing, videos, webinars, visual content, audio, podcasts, brand journalism, and employee and customer stories.
How do they work together?
first, you'll create your content (owned media), then you'll use shared media to distribute it, paid media to amplify it, and earned media to rubber-stamp it.
Companies will mix-and-match media types and strategies as appropriate. But the PESO model is super-useful for thinking about today's complex media mix and how they interact and support each other.
---
The overlooked benefits of local PR
Companies often miss a prime publicity tool hiding in plain site: local public relations.
In a podcast with Ari Lewis, Notary VP of Comms Cristin Culver shared the strategy and tactics she used to launch internet real estate buyer Opendoor into new markets.
You can catch the whole interview here:
Or read my summary of key points by clicking this Tweet:
Local media is still highly influential. Public relations pros that can help local media distill national news and trends down to local impacts can reap huge rewards.
Cristin—who generously spoke with me this week after reading my thread—shares ideas that are powerful and underutilized.
---
Twinkie Twinkie little star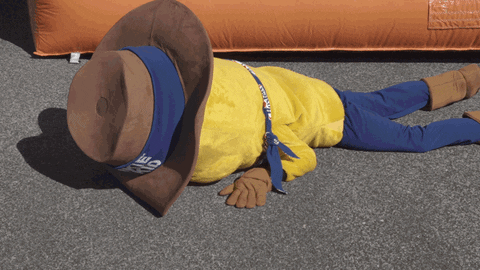 The nutrition wars are vicious on Twitter. Carnivores vs. vegans. Keto vs. carbs.
And, some debates are even far stranger:
On and on it goes, each side waving scientific studies of choice in the face of the opposition.
Here's a reminder that we know nothing:
For 10 weeks, Mark Haub, a professor of human nutrition at Kansas State University, ate one of these sugary cakelets [Twinkies] every three hours, instead of meals. To add variety in his steady stream of Hostess and Little Debbie snacks, Haub munched on Doritos chips, sugary cereals and Oreos, too.
What happened?
Haub lost 27 pounds, supporting his hypothesis that total calories matters more in weight loss than what you eat.
But here's the craziest result:
Haub's "bad" cholesterol, or LDL, dropped 20 percent and his "good" cholesterol, or HDL, increased by 20 percent. He reduced the level of triglycerides, which are a form of fat, by 39 percent.
I try to stick more to whole foods (animal protein, vegetables, fruit, rice). But I'm not immune to the siren call of Lucky Charms (hold the ice) or soft-serve ice cream.
All things in moderation, including moderation.
(Except using the word "cakelet." Pretty sure that practice should be eliminated altogether.)
---
Thank you
A huge thank you to those of you who sent testimonials about The Mix Tape last week. It means a lot — and I've added them to the sign-up page on my site.
---
A slice of kinda-normal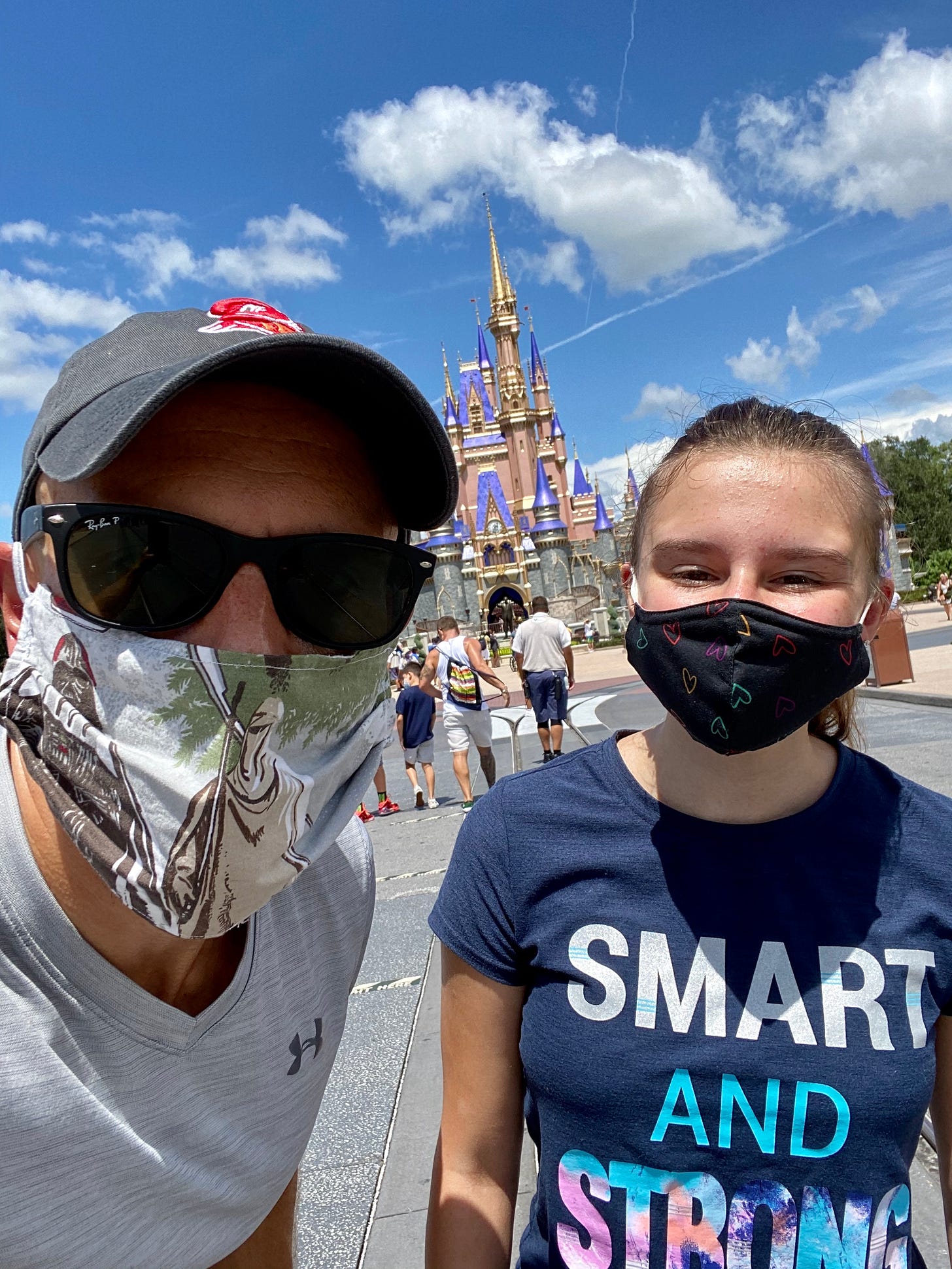 For the first time since getting up at 4AM to get seats on the Rise of the Resistance ride (worth it!) last December, my daughter and I ventured out to Disney World (specifically the Magic Kingdom) on Labor Day.
Disney has taken numerous precautions as it eases back into operations:
The park was probably 1/3 full, with capped attendance.

Every guest must clear a temperature check before entering a park.

Lines for attractions and seating on rides are spaced out to keep six feet of distance between guests.

Masks are required. I saw very few people with masks down or off.

Hand sanitizer stations are set up all over the place.

Rides and railings are regularly cleaned throughout the day.
We had a great day. Lines were short and some light rain kept the temps down.
I understand why some wouldn't visit Disney World right now. But if you're considering it, there will never be a better time for both value (tickets, hotels, and flights are dirt cheap), and the in-park experience (short lines and lots of personal space).
---
Thank you for reading and sharing.
Please hit reply if you have questions, feedback, or want to say hi.