Discover more from Steady Beats | Matt Tillotson
At midlife, big change happens with small and steady beats.
Over 2,000 subscribers
The Mix Tape, Vol. 62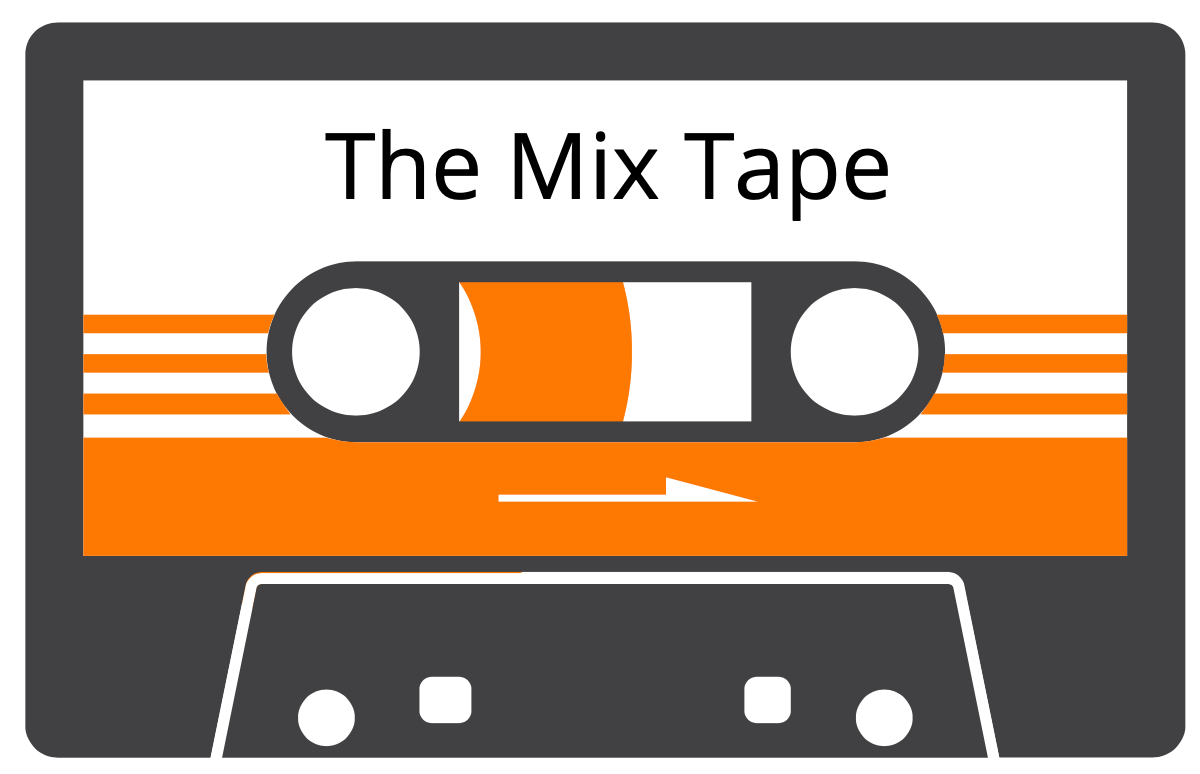 Welcome to this week's Mix:
📈 The roller coaster sports card market
📝 The six key ingredients to writing a viral article
🔎 Second order effects
😱Overcoming overwhelm
📱Influencers 2.0
---
The roller coaster sports card market
The sports card market has changed massively since I first collected baseball cards in the 1980s:
Basketball cards are all the rage these days.

The Internet (eBay, COMC.com, Facebook Marketplace and Groups, Instagram, Twitter, etc.) has transformed the way people find, buy, and sell cards.

The market moved from creating as much product as possible to driving interest through scarcity by limiting production of special cards, often called "chase cards."

Technology fuels violent and rapid price swings in modern cards. This chart shows the average selling price of a "base card" for Kansas City Chiefs rookierunning back Clyde Edwards-Helaire: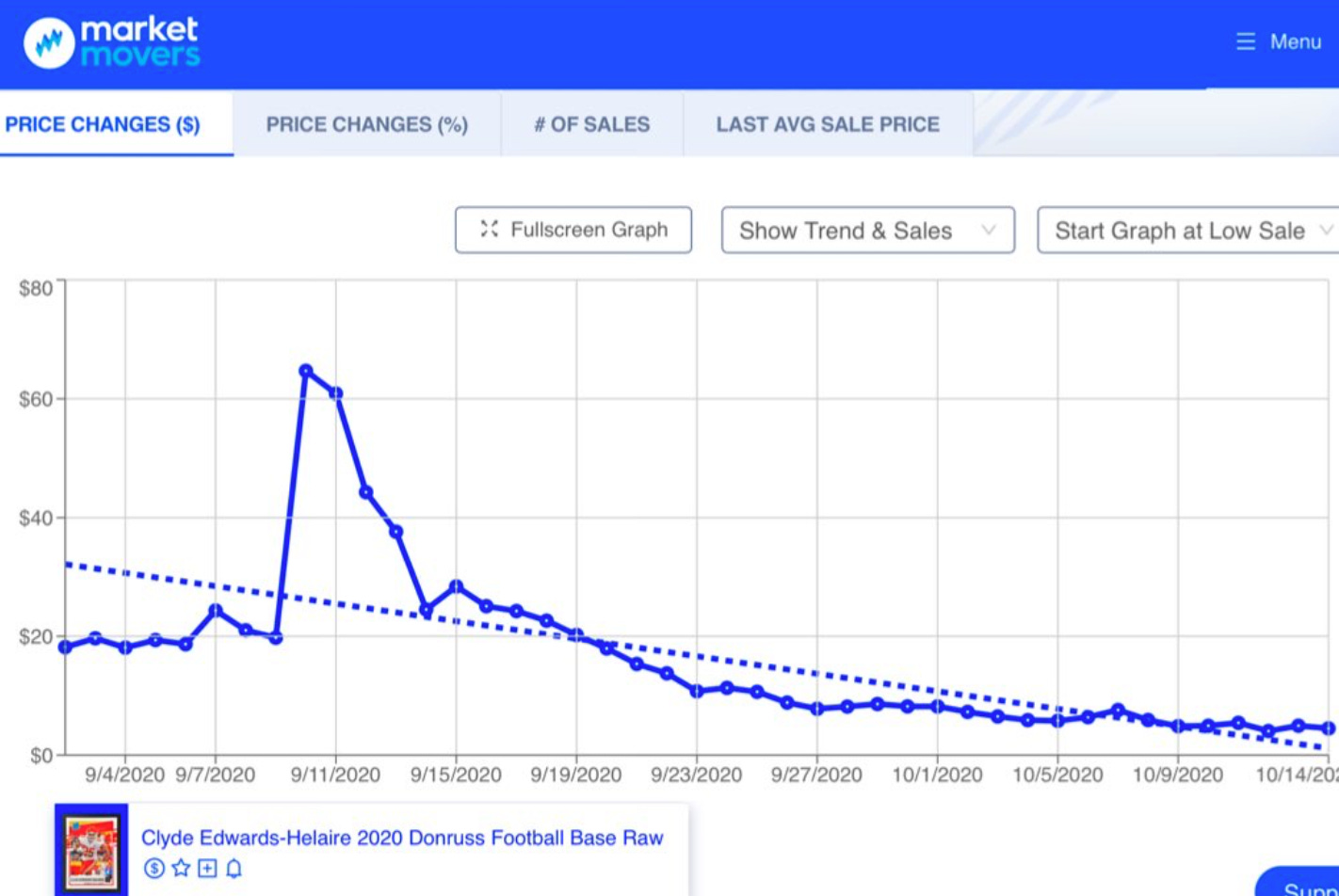 Edwards-Helaire burst onto the scene in his debut on Sept. 10, running for 138 yards in a nationally televised game. The value of his Donruss card rocketed up 225% immediately. A month later it was down 95%.
There are examples like this in all sports. Wild rides like this are one reason I'm fascinated by the modern sports card market.
(H/T to

Mike Sommer

for sharing the chart)
---
The Six Key Ingredients to Writing a Viral Story
Thirty million people read James Altucher's "NYC is Dead Forever" article.
That level of virality is a dream come true for most writers. For James it was a nightmare:
… about 1,500,000 people hated it. Hated me. For the first three weeks afterwards about 10 tweets a second were trashing me. Today people trashed me, over two months later. Many of them friends, people I had known for decades, and even family.

The comedy club I am part owner got vandalized. My kids were harassed. One person I work with was wearing a t-shirt with "The James Altucher Show" on it and he got pushed around.

[…]

I got really depressed. To be honest, I cried quite a bit.
James has written widely-shared essays for over a decade. His six elements to creating a viral article include:
Story: The hero faces a challenge, gets help from a sage, faces obstacles from an enemy, action increases, the hero triumphs and comes home to tell the tale.

Cognitive dissonance: The article must elicit emotion by challenging the reader's invested beliefs.

Facts: Data that anchors and supports the writer's opinions.

Answer objections: Acknowledge and address the reader's doubts.

Something new: Surpising the reader drives sharing, because readers want to share that surprise with others.

Fear: Writing and sharing should be emotionally difficult for the writer. Readers want the writer to be vulnerable.
Of all the factors James cites, vulnerability is his true secret weapon. He's fearful just like the rest of us, but he leans into his fear and presses publish anyway. People relate to—and react to—him because he's painfully honest.
---
Second order effects
I'm not here to argue lockdowns. I haven't the faintest idea if they work. The data is all over the place, and you can choose the numbers that fit your political leanings.
But I will argue against ignoring the second order effects.
We are paying a huge price—physically, mentally, and economically—for forcing people to stay home and shuttering businesses. And leaders rarely talk about it as part of the decision-making process.
Non-COVID mortality is way ahead of prior years: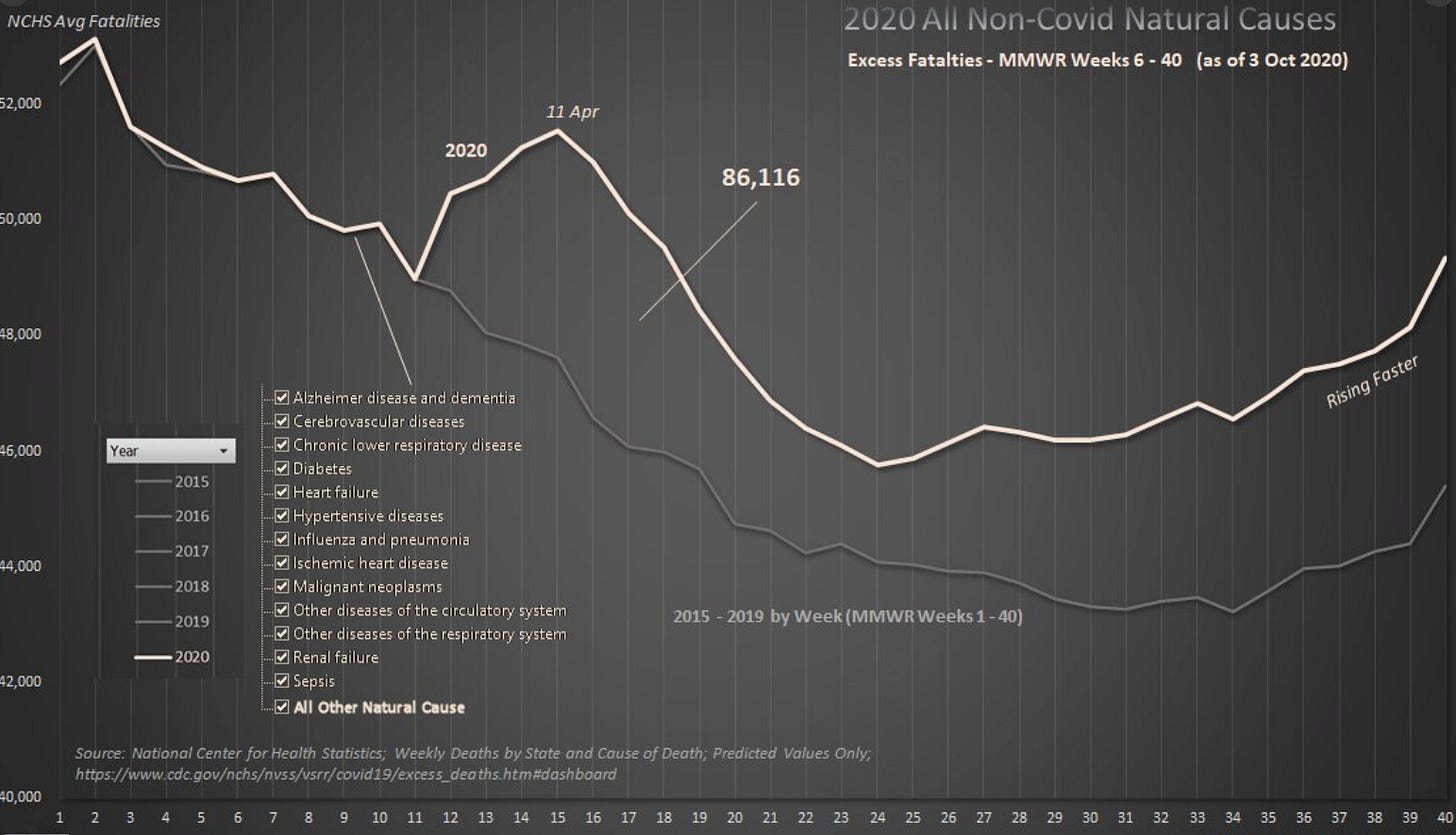 Our government tends to conveniently ignore the second order effects of its decisions. Lockdowns are no different.
---
The evolution of influence
Back in ye ole ancient days of marketing, you'd hire someone famous to stand in front of a camera and pitch your product. A simple endorsement.
As social media took over, we moved on to influencers. Now marketers paid, in some form or fashion, for product placement or usage inside that influencer's content.
Now, influencers infuse their own brand equity into special products created by marketers:
McDonald's Travis Scott meal was a huge success:
It's official: Demand for the Travis Scott meal gave a major boost to McDonald's quarterly sales.

The fast-food giant said Thursday its comparable sales in the US rose 4.6 percent in the third quarter — sharply reversing the 8.7 percent decline they had suffered in the second quarter due to the coronavirus. The Golden Arches partly credited the resurgence to the runaway success of the $6 meal it recently promoted with the Houston-born rapper
As personal brands gain power, corporate marketers want to directly leverage that influence inside their own products. And after McDonald's home run with Scott, we should expect more of it.
---
Overcoming overwhelm
Sometimes there's so much on our plates that our gears grind to a stop. Peter Shallard shares a three-step process to get moving again:
Step 1: Get everything out of your head. Write it all down. Your brain can relax and focus once it believes you won't forget anything.

Step 2: Create order from chaos. Understand what "important" means to you, and rank your giant to-do list appropriately.

Step 3: Commit to specifics. Pick the top three things. Do them.
Habitual prioritization is the key:
The world's most successful business owners all have a habit of returning to the "drawing board" – like clockwork – to check in with what's most important. This ruthless habit of assigning priority to some items over others is what makes them immune to overwhelm.

These entrepreneurs understand that working day-to-day by picking random tasks from the hundreds of ideas and todos they have… is crazy. They know they can stay focused and avoid distraction – and the overwhelm that goes with it – by forcing themselves to prioritize.
---
Thank you for reading and sharing.
Please hit reply if you have questions, comments, or open rebuttals. (Or just want to say hi.)