Discover more from Steady Beats | Matt Tillotson
At midlife, big change happens with small and steady beats.
Over 2,000 subscribers
The Mix Tape, Vol. 9
We are precisely one month from the return of college football. Unbelievable.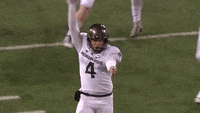 Let's wind it up for Volume Nine.
---
A career rennosance at age 70
Billy Joel is enjoying a resurgence. He fills Madison Square Garden every month in an ongoing residency, and sells out five or six other large stadium venues every year.
He's as puzzled by it as anyone:
Because I've made every mistake you can make and survived somehow or other, and here I am at 70 and it's bigger than it ever was," he tells me prior to the Oxford session, sitting in a handsome study that doubles as his dressing room. "It's crazy. I must know something, even if I'm not sure what it is."
A decade ago, following double-hip replacement, Joel thought he'd had enough. But then he played a benefit for Hurricane Sandy victims in 2012:
Joel thought his six-song set was merely OK, but the crowd and critics agreed that it was the surprise highlight. (The New Yorker noted that when Joel took the stage, "The mood relaxed, as if someone who really knew how to play a stadium was in charge.") "New York State of Mind" and "Miami 2017 (Seen the Lights Go Out on Broadway)" sounded like the city's break-glass-in-case-of-emergency anthems: first hits, then oldies, now standards.

"That was the kernel of this renaissance," says Joel's creative director, Steve Cohen, a member of the live operation's decision-making core. "He went from being this '80s pop singer, taken seriously only because of the magnitude of his success -- and then suddenly it was cool to be a Billy Joel fan."
Some friends helped Joel see the light:
During his hiatus, Joel sought the counsel of hard-touring friends like Bruce Springsteen and Don Henley. "I was questioning a lot of things: 'Why are you guys still doing this?' And they would say, 'This is what we do.' And I said, 'You know what? They're right.' I know how to do this. This is what I do. It takes a while to realize it."
Sometimes, reinvention is just finding your way back to who you really are.
---
Today's reminder that the Internet is noisy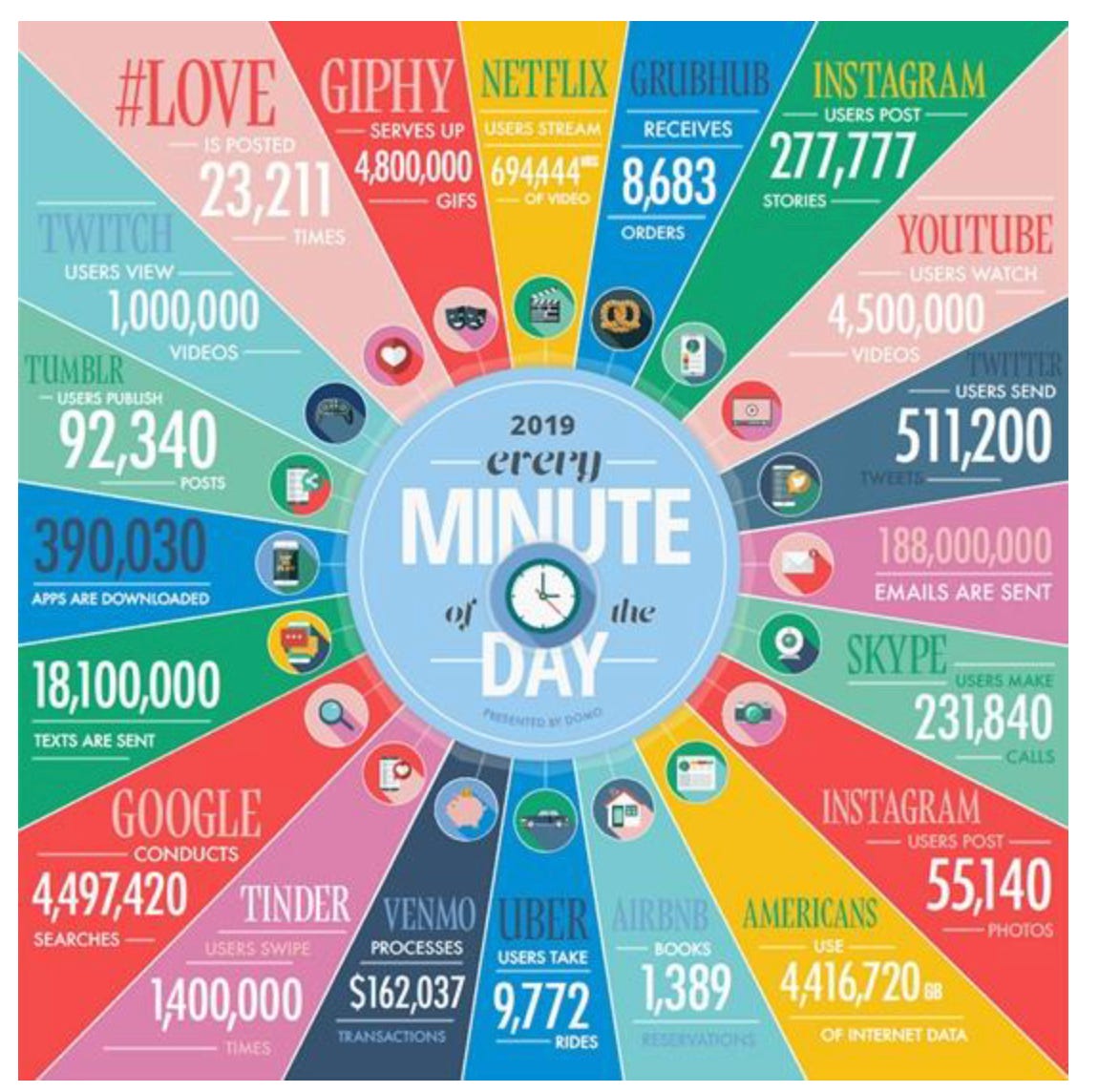 This is what happens every minute online.
Marketers and other content creators: don't fight more with more. Know your customers, and be interesting and valuable to them.
---
Back in the neighborhood
Yeah, the trailer for the Top Gun sequel looks pretty great. But, that other Tom, Tom Hanks, as Mr. Rogers?
The movie is built around a feature in Esquire Magazine that Tom Junod wrote in 1998, which serves as the biographic vehicle that lets us see the life of Mr. Rogers:
What is grace? I'm not certain; all I know is that my heart felt like a spike, and then, in that room, it opened and felt like an umbrella. I had never prayed like that before, ever. I had always been a great prayer, a powerful one, but only fitfully, only out of guilt, only when fear and desperation drove me to it…and it hit me, right then, with my eyes closed, that this was the moment Fred Rogers—Mister Rogers—had been leading me to from the moment he answered the door of his apartment in his bathrobe and asked me about Old Rabbit. Once upon a time, you see, I lost something, and prayed to get it back, but when I lost it the second time, I didn't, and now this was it, the missing word, the unuttered promise, the prayer I'd been waiting to say a very long time.

"Thank you, God," Mister Rogers said.
Fred Rogers' demeanor was the opposite of everything political and popular culture promotes today. It's a great time for biopic about him.
---
My wallet is open for this
---
How couples meet
This is an insane amount of change in a very short period of time: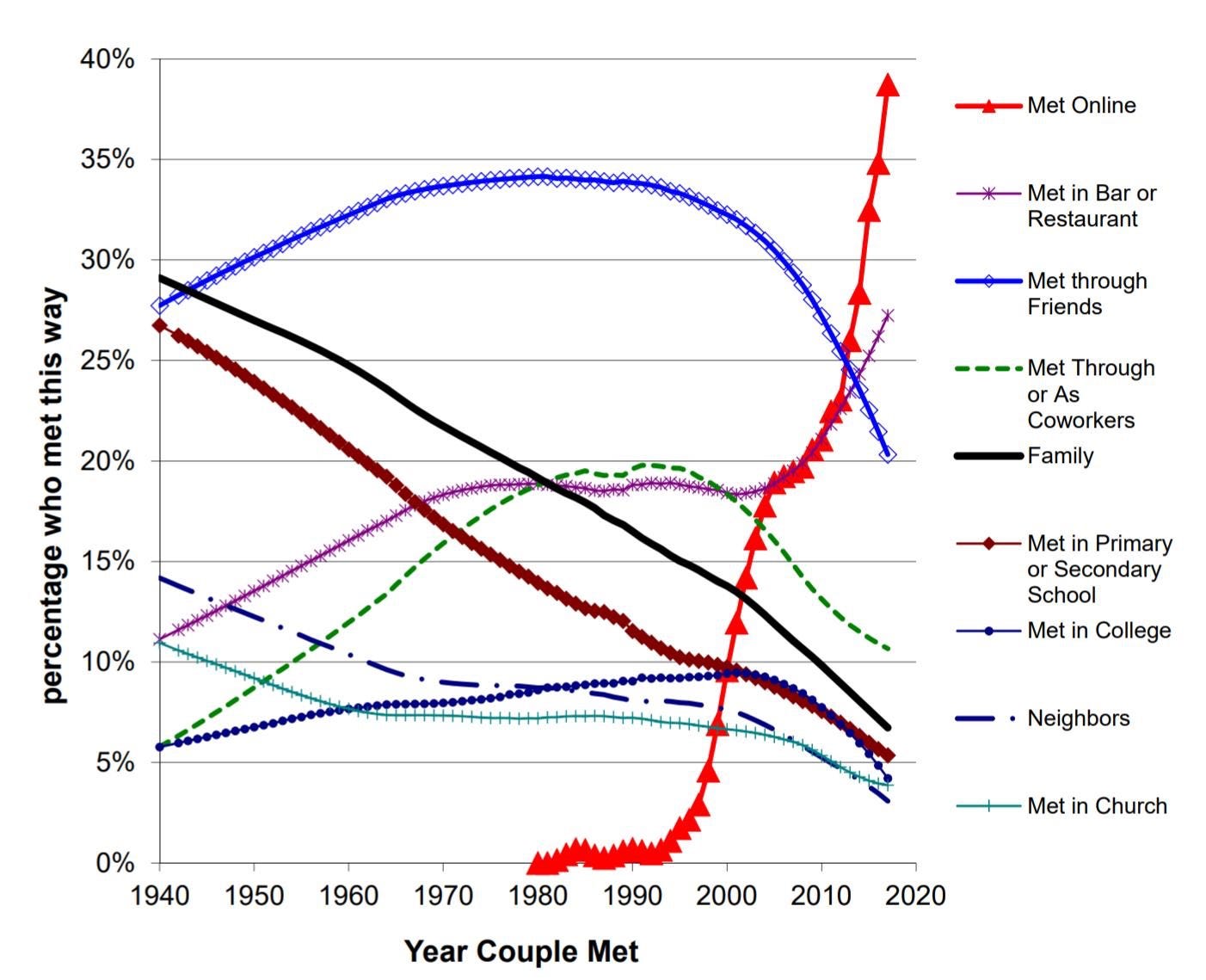 When meeting a potential partner, what happens when you remove common reference points—knowing mutual friends, or attending the same school—and replace them with the highly stylized digital stories we tell about ourselves online?
Don't ask me. I'm so old I met my wife in elementary school.
(Sort of. Actually I just gawked, from a safe distance, at a golf course during youth lessons.)
One adaptation I've noticed among teens: they meet online, but will spend a lot of time talking and texting digitally before they ever meet in person.
Cynically, that looks like risk aversion, and feeds the stereotype that kids don't know how to interact in person today.
But maybe it's more about a vetting process that kids know needs to take place when they don't have the common reference shortcuts previous generations used.
Source: Stanford study
---
The evolution of Apple's brand
This is a fun (if you're a marketing nerd like me) ten-minute video on Apple's brand position, starting with how Steve Jobs refined and rescued it upon his return in 1997.
Jobs declared Apple's brand encompassed:
Simplicity

Creativity

Humanity
We saw that executed in the "Think Different" campaign, and later in the "I'm a Mac" campaign in the mid-aughts.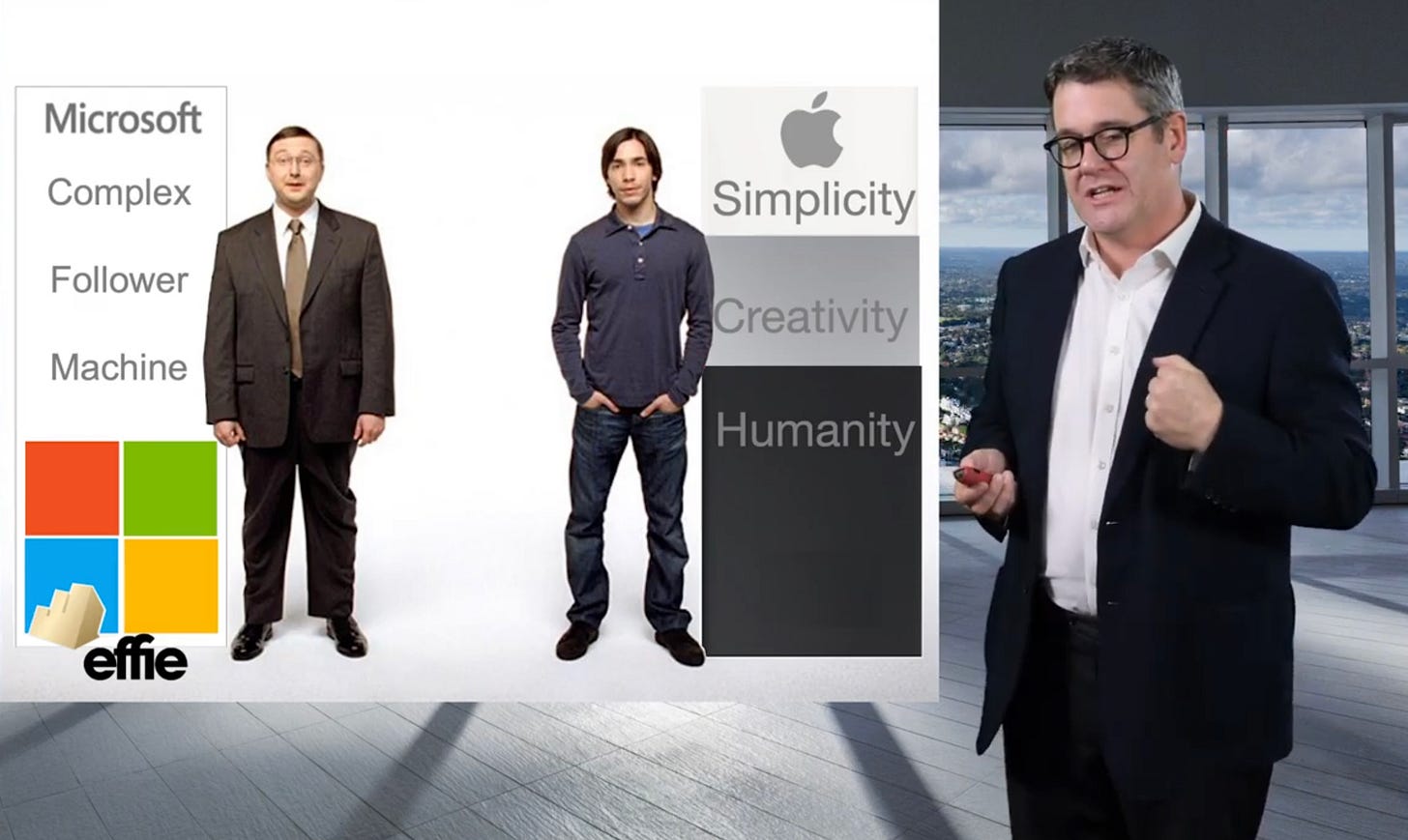 Nit pick: the video gives all the credit for Apple's resurgence to the advertising and positioning, and fails to credit Apple's development of one of the most profitable and profound products of all time, in any industry.
Now Apple is sprinkling in another brand trait: user privacy.
CEO Tim Cook talks about privacy often, and it's a clear differentiator (albeit a technical one) vs. Google and Apple's frienemies, like Facebook and Amazon.
Today, it's common for marketing to run away from humanity and celebrate technology. This is an outflow of our culture; we don't believe in each other and in our institutions like we once did, so we look for things like AI to put our trust in.
---
Half is more
This works whether you're writing an email or a novel.
(But especially if you're writing an email.)
---
Thanks for reading! See you next week!